2018 WAFCON: Lionesses Finalise Formalities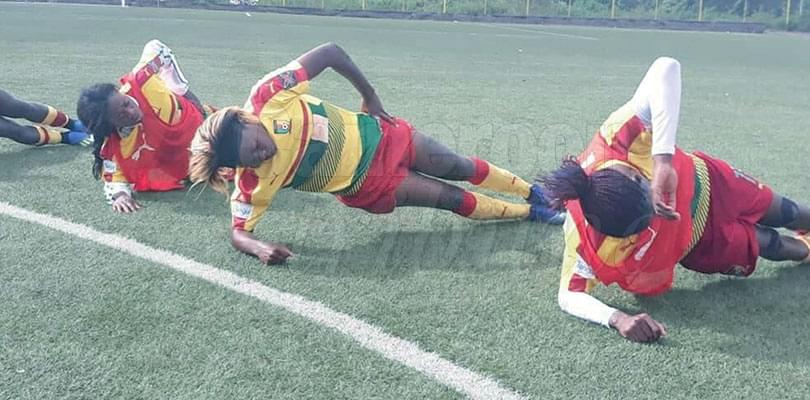 The group is now complete as they prepare to leave for Abidjan where they will continue training.
The list is now complete for the national women's football squad the Indomitable Lionesses. All the 25 players invited by Head coach Joseph Brian Ndoko have answered present. The ladies were at Centre Pasteur Yaounde on Monday, November 5, 2018 to finalise modalities linked with their departure for Abidjan, Côte d'Ivoire. These include vaccines and other medical check-ups.
The Indomitable Lionesses and the technical staff left the CAF Excellence Centre in Mbankomo yesterday Tuesday November 6, 2018 and have taken up residence in a hotel in the Mvan neighbourhood. The team is expected to leave for Abidjan today, November 7, 2018 where they will train ahead of the upcoming 2018 WAFCON. They are expected to train for at least one week before heading for Accra, Ghana. The training camp in Abidjan will enable the players adapt to the climate in the West African Region. The players had their last training at the CAF Excellence Centre in Mbankomo yesterday, November 6, 2018.
For the past three weeks the Indomitable Lionesses have been training hard in their hideout in Mbankomo working out winning tactics in order to ensure the best performance in Ghana. The training camp was the fifth for the team ahead of the Women Africa Cup of Nations. Some 40 players were invited for the training. At the end of the training 25 players were selected for the training camp in Abidjan. Out of that number 20 are foreign-based players and five are home-based. After the training in Abidjan, only 23 players will be selected for the Ghana campaign.
The 11th edition of the Women Africa Cup of Nations will take place from November 17 to December 1, 2018. Cameroon will play in Group A with Mali, Algeria and host, Ghana. The tournament is also a qualifying tournament for the 2019 FIFA Women's World Cup in France. The best three teams will qualify for the World Cup.
Same category