China and Africa: Friends In Need Of Each Other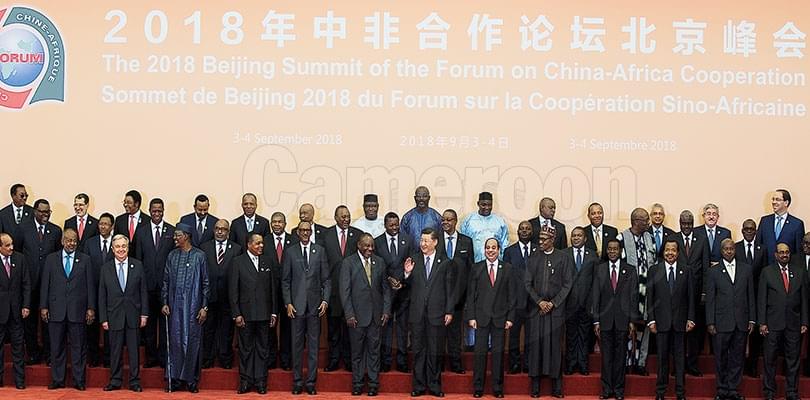 Excerpts from a presentation by an African participant. Olusegun Adeniyi Board Chair, Thisday News Paper.
Exactly two years ago, at the invitation of the Chinese government, I spoke at the China-Africa Public Diplomacy Forum held in Dares Salaam, Tanzania. On that occasion, HaiwainetAfrica Online was launched by People's Daily. Mr. Wang Yongfu, the Deputy Editor in Chief for Overseas Edition, who spoke that night reminded us that in 2015, President Xi Jinping gave them a mandate to "tell Chinese stories well, spread Chinese voice well, and try to be the bridge of confidence-building, doubts-clearing and strength-uniting".
There is no doubt that People's Daily has been very effective in carrying out that mandate and the annual Media Cooperation Forum on Belt and Road is a clear testimony.
On a personal note, let me also state that at a period when journalists are disappearing inside the embassies of some countries, it feels good to enjoy a measure of presidential treatment here in the Hainan Province of China, even as a reporter.
So, I cannot thank People's Daily enough for the rare hospitality extended to some of us since arrival yesterday. If there is anything that affirms the significance of the Belt and Road Initiative, it is the recent launch of the $20bn Hong KongZhuhai-Macau bridge, a huge testimony to Chinese ingenuity.
I understand that the bridge, which is by far longer than any other anywhere in the world, has some unique features like monitoring the heart rate and blood pressure of anybody who drives past just as yawning more than three times in 20 seconds could trigger an alert from the "yawn cam".
While a bridge that captures yawn is farfetched in the society I come from where majority of our people actually yawn as a result of hunger, let me attest to the fact that we have also seen the impact of the Belt and Road initiative to the tune of hundreds of billions of Dollars in Africa.
Even those who are envious of China-African relations agree that BRI is beneficial to the continent where there is a huge infrastructural gap that China is helping to fill. As has been demonstrated by the Chinese themselves, a major key to lifting the people out of poverty is through rapid infrastructure and human capital developments. However, there is a growing concern in Africa that these monumental projects are not translating into jobs for the teeming population of young people within the continent.
Although domestic governments in Africa should be held responsible for this problem, the fact that the Chinese government is close to these governments and has, in most instances become their enablers, is increasingly alienating them from the people.
That is also why the narrative of the new colonial masters is becoming popular. While the Chinese government has been able to lift millions of their citizens from poverty on an annual basis, the reverse is the case in most of the African countries.
In Africa, more and more people are actually falling below the poverty line, due in part to an uncontrolled population growth and a succession of inept leadership in many of the countries.
It is in the face of this growing hopelessness that there is a corresponding growing feeling by many young people that the Chinese are just piling up debts that they would have to settle in future.
That is what fuels the colonial master narrative. Of course, we must make a distinction between the colonialism of physical occupation and exploitative extraction of resources that we had in the past and the indirect control or neo-colonialism that the Chinese are being accused of.
The latter is not physically controlling and more supportive of trade and infrastructural development on the continent but it is nonetheless viewed with distrust and apprehension. While we can argue that this feeling is being fuelled by the West which has a real competition for sphere of influence, there are also genuine concerns about how Chinese companies are using cheaper products to squeeze out, and even killing, domestic companies in textile and other sectors aside the accusation of land grabbing in certain parts of Africa.
Given that these are some of the underlining issues that fuel distrust, there is a lot of work to be done by both China and Africa to address the growing perception about neo-colonialism. Going forward, the Chinese needs to invest not just in trade and infrastructure in Africa, but also in perception management and in soft power projection.
It is important to build a strong constituency of support for China in Africa and there is a lot to draw on from the Western playbook. as we continue to enhance ties with Beijing to boost and modernize our roads, ports, railways and telecommunication networks in Africa, forums like this are also important so that we can continue to share our development experiences in a bid to enhance the quality of what Belt and Road delivers on our continent.
Same category