North West: Disciplinary Board Suspends Workers' Salaries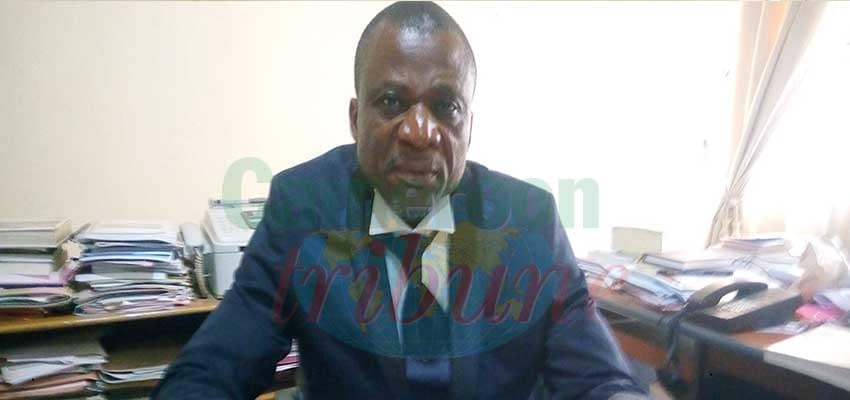 19 workers faced the Regional Disciplinary Board recently to defend selves against accusations of undue absences and abandonment of duty posts.
An in-camera session of the Regional Disciplinary Board dropped curtains in Bamenda on November 15, 2018 with the suspension of salaries of some 15 civil servants and state workers. The session equally featured warnings for some four workers in the lump sum of a total 19 that were summoned to defend themselves in cases of undue absences and abandonment of duty posts. It emerged from the Board that the files concerned with suspended salaries have been forwarded to the Permanent Disciplinary Council in Yaounde.
The Permanent Secretary at the Governor's office, Lanyuy Harry presided at the Jury which came face to face with four of those summoned for hearing. The Rapporteur of the Regional Disciplinary Board, who doubles as the Regional Delegate of Public Service and Administrative Reforms, Ekane Ivo told Cameroon Tribune (CT) that most others received queries and summons but refused to appear before the Board.
Enrolled for the hearing were ten staff of the Ministry of Secondary Education, two from the Ministry of Finance and one each from Public Health, Arts and Culture, Livestock, Fisheries and Animal Industries, Sports and Physical Education, Labour and Social Security, Posts and Telecommunications and the Ministry of Environment, Nature Protection and Sustainable Development.
It equally emerged from the Regional Delegation of Public Service and Administrative Reforms that abandonment of duty posts and undue absences are sanctioned by the general rules applicable to Civil Servants and state workers on the strength of Decree No. 94/199 of 7th October 1994, modified by Decree No. 2000/287 of 12th October 2000. The process begins with the issuance of a query by the immediate hierarchy of the accused. When the response is unsatisfactory, the file is forwarded to the Governor who is the chairperson of the Regional Disciplinary Board.
Another query is prepared to confront the initial one by the hierarchy of the accused before summons for preliminary hearing whereby the accused tells his own side of the story at the level of the Rapporteur for a synopsis report ahead of the disciplinary session of the Board. Ekane Ivo stressed that the Regional board is empowered to deliver written sanctions, reprimand and can defer increment for a period of one year or reduce one or two incremental positions of a guilty accused covered by categories one and two sanctions while category 3 and 4 sanctions are the reserve of the Permanent Disciplinary Council. Such sanctions include reduction of class, grade, temporal interdiction from duty, dismissal.
Same category