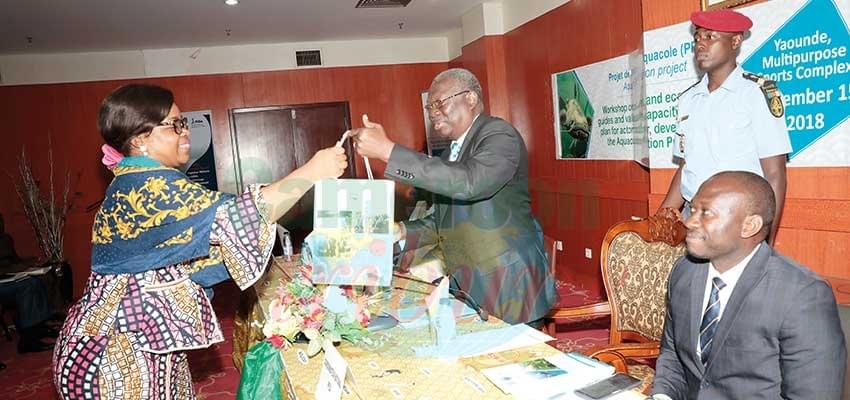 The guides for feed production and fish farming were made public November 15.
The Minister of Livestock, Fisheries and Animal Industries, Dr Taiga, has made public handbooks on fish farming. The technical and economic guides produced by the Aquaculture Entrepreneurship Promotion Project coordination unit were presented to the public in Yaounde on November 15. The Minister said the production of the guide which will eventually scale up fish production is the fruit of cooperation between the government and development partners such as the World Bank's International Fund for Agricultural Development (IFAD), the Food and Agricultural Organisation (FAO), the UN University and collaboration with the Ministry of Small and Medium-sized Enterprises, Handicraft and Social Economy.
The handbooks provide steps and procedures for drawing up business plans for small scale aquaculture businesses, production of feed and farming different fish species like tilapia and mudfish on different platforms. They were presented and handed out to some stakeholders in Cameroon's aquaculture sector.
A structuring and capacity building plan of action for the sector, equally produced by the coordination unit of the Aquaculture Entrepreneurship Promotion Project, was also examined and adopted during the gathering. The boss of the unit, Divine Tombuh, in an address, presented the road covered so far by the FCFA 1.9 billion project since inception of its first phase in 2016. He said they have, among other things, trained 300 entrepreneurs who have created about 1,500 jobs and are producing thousands of tons of tilapia, cat fish, kanga and other species of fish. "There are 7,000 registered fish farmers in Cameroon and we think they should do things the right way. Some of them get erroneous information from the internet and from people who are not experts. Aquaculture is a fast growing sector and we want Cameroonians to make the best out of it," said Tombuh.
De la meme catégorie