Transparency In Public Contracts: Councils Soon To Have Tender Boards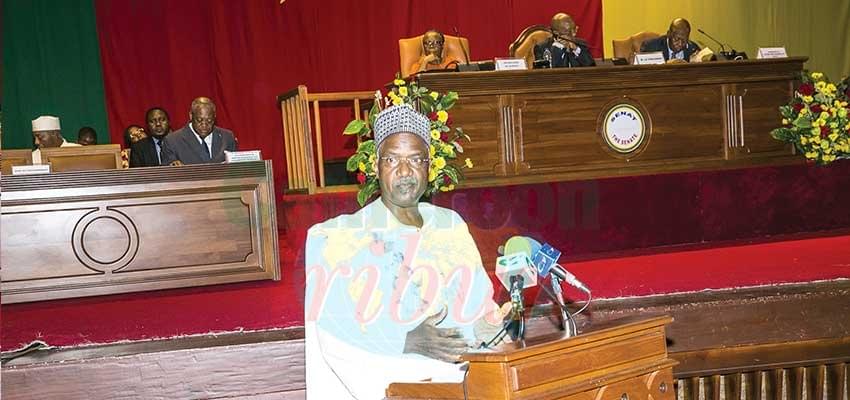 The Minister told Senators that they will be responsible for the award of their local contracts for the development of the community to enhance decentralisation and promote transparency.
The Minister Delegate at the Presidency in charge of Public Contracts, Abba Sadou has stated that the process of creating tender boards in local councils will soon be completed and the idea rendered operational. He was responding to Senator Pierre Flambeau Ngayap during a plenary on November 22, 2018 for oral questions to members of government. The session was chaired by the Vice President of the Senate, Senator Nfor Tambe Tando in the presence of the Minister of Public Service and Admi nistrative Reforms, Joseph LE, representing the Vice Prime Minister, Minister Delegate at the Presidency in charge of Relations with the Assembly, Amadou Ali.
Minister Abba Sadou said the process is almost complete. He stated in his response that the designation of Presidents for the different Council tender board committees which fails within his competence will soon be accomplished. To him, the composition and function of the various committees is very important. Abba Sadou took time to explain that for viable councils, at least FCFA 20 million is intended for a year as sitting allowance to members of the committee. This is because, the President will be entitled to FCFA 100,000 with members each having FCFA 75,000 and Secretaries or those ranking as such having FCFA 50,000. This will cause FCFA 2 million per sitting and given the committee needs to meet four times per year, FCFA 20 million will be needed.
The Minister said once he is done with the designation of the Presidents, they will be trained and payments will commence. Council tender boards will effectively kick off by 2019 going by the Minister explanations.
Same category