Labour and Social Security: Minister Solicits FCFA 5 Billion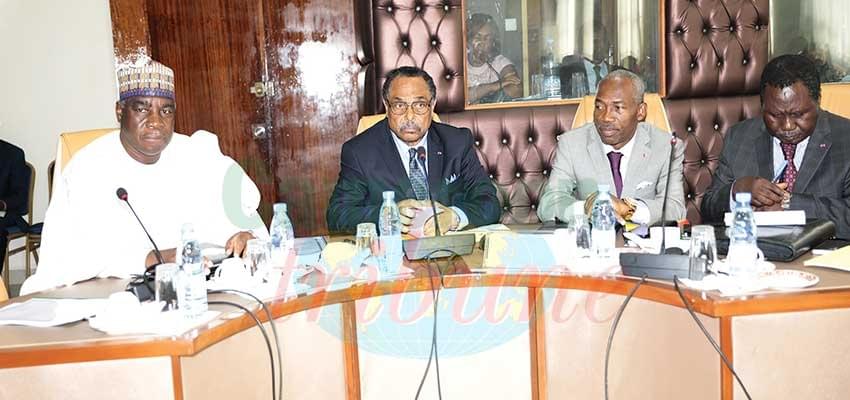 The budgetary vision is intended to improve social security, promote labour protection and enhance governance within the subsector.
The Minister of Labour and Social Security, Grégoire Owona has defended a draft budget of FCFA 5 billion 66 million before the Finance and Budget Committee of the National Assemby on November 23, 2018. Chaired by Hon. Moutymbo Rosette Ayayi, with Minister Jules Doret Ndongo equally present as representative of the Vice Prime Minister, Minister Delegate at the Presidency in charge of Relations with Parliament, Amadou Ali, members who are devoted to the scrutiny of draft projections from ministries, listened to the Minister present priority areas of attention for 2019. Minister Grégoire Owona, in his explanatory statement, said major actions will be devoted to the promotion of social security for the greatest number while focusing on the improvement of labour protection and governance. He noted that in line with the guidelines of the policy of "Great Opportunities" advocated by the Head of State, attention will be directed at paving the way for promoting social dialogue, developing trade applications, implementing labour standards, principles and fundamental rights in addition to ensuring health and safety within workplaces. Strengthening the national security system through in particular the completion of the Social Security Review and evaluation of the Regional Commissions for Social Insurance Litigations while continuing social security coverage to informal sector workers and rural population will be given significant consideration within the 2019 plan of action. The explanatory document further highlights that increased inspection visits to companies and the equipment of institutions with the necessary equipment will be carried out in the coming. year.
Read also :
Creating An African Medicine Agency : Cameroon Praised For Pushing Agenda
Same category