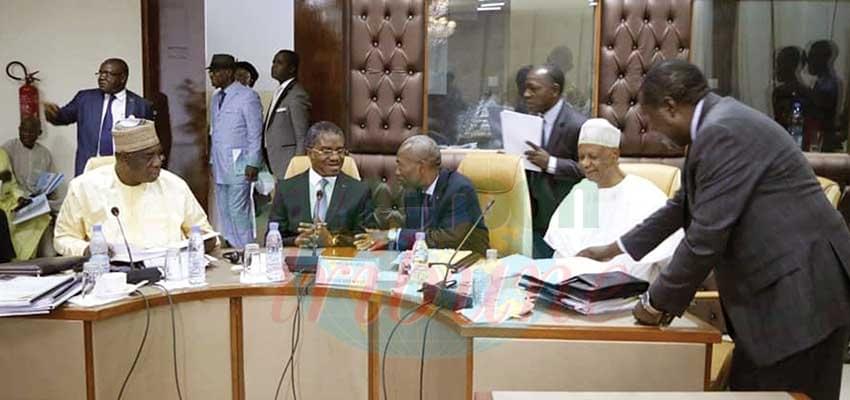 The draft budget was presented to the Finance and Budget Committee of the National Assembly on November 24.
The Minister of Public Health, André Mama Fouda has presented the 2019 draft budget of his ministry to members of parliament for consideration. He presented the projected budget of FCFA 207.943 billion to members of the Finance and Budget Committee of the lower house of Parliament in Yaounde on November 24. The proposed current operating budget of the ministry which includes salaries, personnel support, scholarships and internships, electricity, water and telephone bills, among others, stands at FCFA 104.074 billion while the Public Investment Budget totals FCFA 103.869 billion.
Going by Minister Mama Fouda, the budget would facilitate the provision of anti-retroviral drugs to 220, 000 people living with AIDS and the distribution of 14.8 million treated bed nets nationwide. He also pointed out that the money would enable the completion of rehabilitation works on the General Hospitals in Douala and Yaounde and the University Teaching Hospital in Yaounde (CHU). It will also ensure the construction of referral hospitals in all the ten regions of the country. Health facilities in towns that will host the 2019 AFCON such as Buea, Limbe, Bafousam, Garoua, Douala and Yaounde will also be refurbished. It was also revealed that many seasonal health workers will be recruited by councils; an exercise which would cost the state circa FCFA 60 billion. The temporal personnel would serve in health centers, medical centers and district hospitals, the Minister disclosed.
Same category