Housing, Urban Development: Priority To Complete AFCON Projects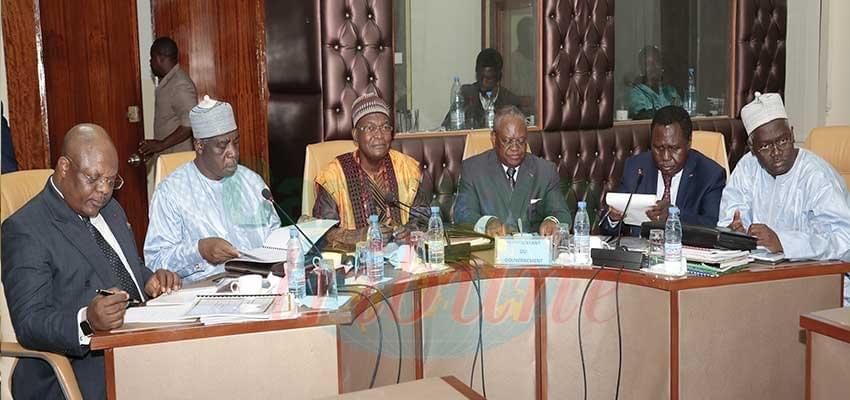 Minister Mbwentchou Jean Claude defended the budgetary allocation of the Ministry of Housing and Urban Development on November 26, 2018.
The draft budget allocated of the Ministry of Housing and Urban Development for the 2019 financial year stands at FCFA 143, 155,779,000, witnessing a significant increase of FCFA 50, 981, 000, 000 from that of 2018. Broken down, the Ministry plans to use FCFA 11,986, 000,000 as the recurrent budget for 2019 and FCFA 131,169,779, 000 as the investment expenditure. Defending the draft budgetary allocation in the Committee on Finance and Budget of the National Assembly, Minister Mbwentchou Jean Claude explained that the increase is due to the display of the counterpart fund taxes and customs duties that stand at FCFA 1,000,000, 000, Africa Cup of Nations hosting (AFCON) that is FCFA 50, 000,000,000 and C2D resources that stands at FCFA 6, 500, 000,000. He said the priority of the ministry will be to provide without undue delay, all projects related to the construction of access road to sport, health and hotel facilities in AFCON 2019 host towns. In 2019, there will be the acceleration and completion of construction works on the Yaounde-Nsimalen Highway open country section, com pletion of multi-year road rehabilitation and construction projects under implementation. Minister Mbwentchou also announced the construction works on drainage facilities in Yaounde and Douala and that construction of the first 1,675 housing units under the Government Programme will be fast tracked.
Same category