Transport: Priority To Safety, Transport Infrastructure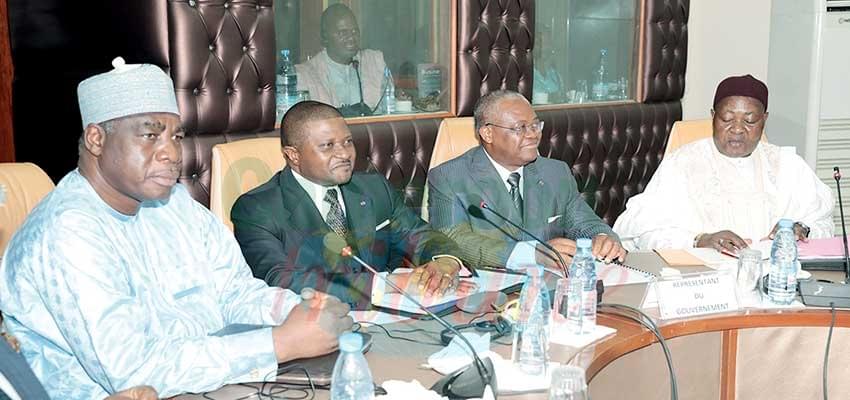 Transport Minister Ngalle Bibehe Jean Ernest defended the budgetary allocation of the Ministry for 2019 early November 26, 2019.
The draft budgetary allocation of the Ministry of Transport for the 2019 financial year stands at FCFA 13.519 billion. FCFA 8.8 billion is allocated for investment and FCFA 4.719 billion is programmed as the functioning budget. Transport Minister Ngalle Bibehe Jean Ernest defended the budgetary allocation in the Committee on Finance and Budget of the National Assembly in the early hours of November 26, 2018 in the presence of the Minister of the Public Service and Administrative Reform, Joseph LE who represented the Vice Prime Minister, Minister Delegate at the Presidency in charge of Relations with the Assemblies, Amadou Ali.
Talking about the priorities of the ministry, Mr Ngalle Bibehe cited a series of programmes. One of such relates to developing and rehabilitating transport infrastructure. Key actions here would be the renovation of the maritime, river and Lake sub-district of Campo and investment subsidies amounting to the FCFA 200, 000, 000 to the Cameroon Shipyard and Industrial Engineering Limited. The Ministry also plans to improve the security and safety system of various modes of transport. This would be achieved by increasing the number of port platforms that comply with international standards. Concerning the programme to develop and rehabilitate transport infrastructure, the Ministry intends to develop and rehabilitate maritime and port infrastruc ture. The programmer on developing and rehabilitating the national meteorological network targets to increase the number of qualified specialists and make available exploitable meteorological data in digital form. The Ministry has equally programmed to finance governance and institutional support in the transport sub-sector.
Same category