Bamenda: Girls Trained To Combat Violence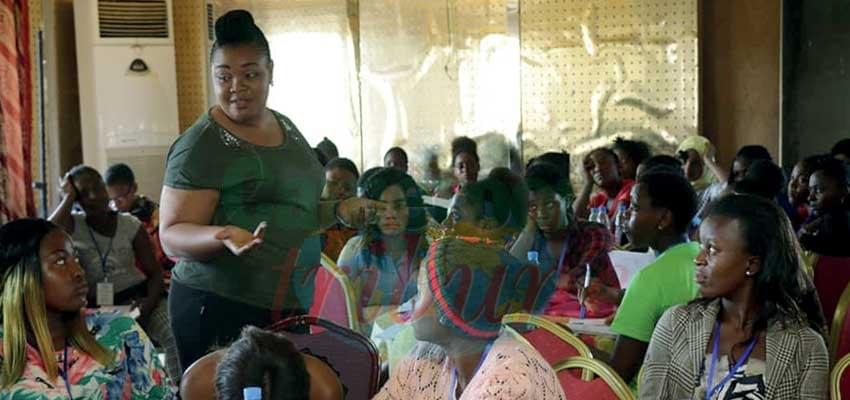 Bamenda-based association empowers girls to emerge in leadership and selfesteem, values that are incumbent tobreak the silence.
Human rights and the use of ICTs to end gender based violence was the subject when over 100 young girls with the passion and commitment towards human rights issues were recently trained in Bamenda to emerge and excel as changeagents in their communities. It was a rare moment with lessons that inspire hope ata time when the socio-political crisis rocking the North West and South West regions is not helping matters with several girls dropping out of schools and even more girls and women being displaced from the land of their ancestors.The girls leadership development initiative, promoted by the Bamenda-based, Hope for the needy Association(HOFNA), has the German embassy in Cameroon to thank for funding in concerted efforts to break the silence and end all forms of gender-based violence. The training in Bamenda from November 2nd to 5th, 2018 featured lessons using ICTs to strengthen the capacity of young girls and women activists to play front roles in combating violence against women. It was all about lessons to help them access ICTs about laws, mechanisms and institutions that protect women's human rights. Building collective responsibility featured prominently in the workshop. It created awareness,empowered and mobilized the girls to address violence against women.
Facilitators among who were legal experts and HOFNA resource persons like, Justice Ngu Belinda, Fen Veronique Che, Christelle Bay C, Munteh Florence, Bantar Samuela etc. featured presentations on understanding the concept of rights, history of human rights, mechanisms for the protection of human rights,understanding gender, genderboxes and roles, evolution of society and changing gender roles, understanding violence against women, debunking myths around violence against women, why women stay in abusive relationships etc. The workshop time table also featured interactive radio programmes involving participants and the promoter ofthe initiative, Christelle Bay C. told Cameroon Tribune about an envisaged database of cases of gender violence through helpline to provide information, socio-economic empowerment and counseling of women against violence/GBV survivors.
Same category