Cobalt, Nickel, Manganese Mining: Progress Announces In Nkamouna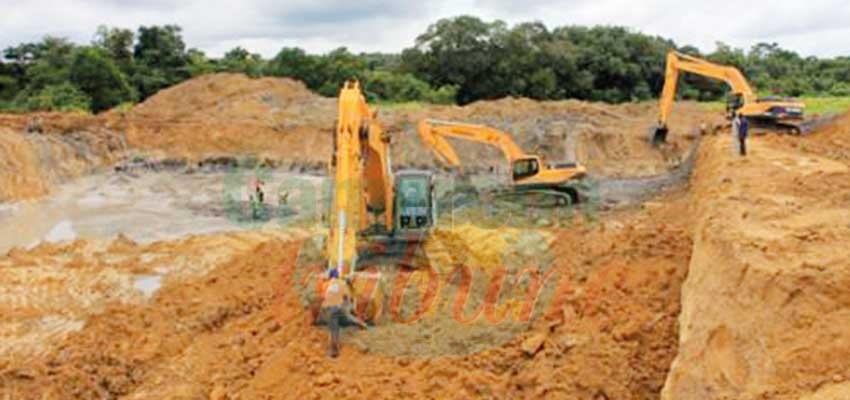 The Africa-focused company developing projects in strategic battery metals recently gave updates on its exploration activities in the East Region, after taking over from Geovic.
Exploration activities of the Nkamouna cobalt-nickel-manganese project, which was historically majority owned by Geovic Mining Corporation (Geovic) is back on course. In a press release issued recently, African Battery Metals Plc gave updates on its exploration activities in Nkamouna in Lomie subdivision in the East Region. Nkamouna hosts one of the world's largest undeveloped cobal resource outside the DR Congo.
Roger Murphy, Chief Executive Officer of African Battery Metals Plc, said exploration work began on the licences acquired with the purchase of Cobalt Blue in August 2018. "I am very excited by the opportunity we have acquired in Cameroon. We know from Geovic's past exploration work at Nkamouna, that this area hosts one of the world's largest non-DRC cobalt resources, and that we are in 'elephant country' for cobalt and nickel. We believe we understand why the mineralisation is where it is in the licences historically held by Geovic. We have similar areas within ABM's Cameroon Licences," Roger Murphy said. It should be recalled the Nkamouna cobalt-nickel-manganese project includes the development of Nkamouna and Mada open-cut mines, processing plants and all associated infrastructure.The mining permit decree for the project was issued in April 2003 after a feasibility study was completed in April 2011.
Nkamouna mine is estimated to have a life of 23 years. It is anticipated to produce an average of 13.5 million pounds (Mlbs) of cobalt, 7.25Mlbs of nickel and 138Mlbs of manganese carbonate a year during the first 11 years of production. The Nkamouna and Mada deposits are believed to have been formed by tropical weathering of serpentinite rocks. The deposits are found in large areas of mineralised laterite positioned on low-relief mesas or plateaus underlain by ultramafic rocks.
The lateritic weathering profile averages about 20m-thick, while the mineralised laterite forms lenses that are generally more than 10m thick. The lenses are located parallel to the rolling topography of the plateau. Nkamouna is estimated to contain proven and probable ore reserves of 68.1 million tonnes (Mt) grading at 0.26% of cobalt, 1.48% of manganese and 0.66% of nickel.
Same category