Cameroon-Brazil : History Of Growing Relations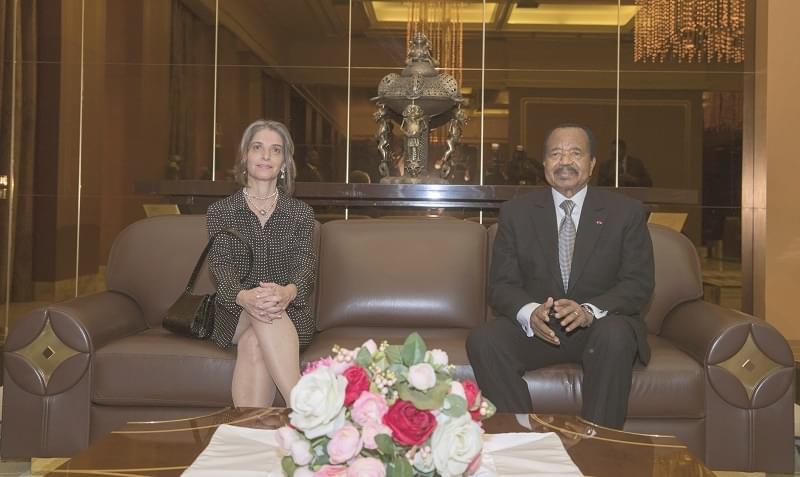 Ambassador Vivian Loss Sanmartin will further consolitate the relations.
President Paul Biya in a Unity Palace audience on December 13, 2018 received the letters of credence of the new Ambassador of Brazil to Cameroon, Vivian Loss Sanmartin. The new ambassador comes in to further strengthen the growing relations between Cameroon and Brazil that bounced back to a boom after the reopening of the Brazilian Embassy in Cameroon April 2005. The Brazilian Embassy in Yaounde was reopened in April 2005 on the occasion of the visit of that country's President to Cameroon, Luiz Inácio Lula da Silva. During the visit, the two countries signed cooperation agreements. Cameroon's President Paul Biya on his own part, visited Brazil in August 2010. Cooperation between the two countries is managed within the framework of Joint Committees. As such, the Second Brazil-Cameroon Joint Committee held in Brasília in August 2005, the third Joint Commission still held in Brasília in Februarry 2010. On August 22, 2018, Admiral Paulo Cezar De Quadros Kuster of the Brazilian Navy had discussions with Cameroon's Minister Delegate at the Presidency in charge of Defence, Joseph Beti Assomo and the Minister of External Relations, Lejeune Mbella Mbella on establishing security and defence cooperation.
Lectureship in Brazilian language and literature was opened at the University of Yaoundé I, Cameroon in 2007. Information from the website of the Ministry of Foreign Affairs of Brazil states that Brazil recognized the independence of the French-administered part of Cameroon in January 25, 1960. The two countries signed commerical agreements in 1965, technical and cultural cooperation agreements in 1972 and a Memorandum of Understanding in the area of education in 2004.
Same category