Climate Change: Stakeholders Commit To Curb Global Temperatures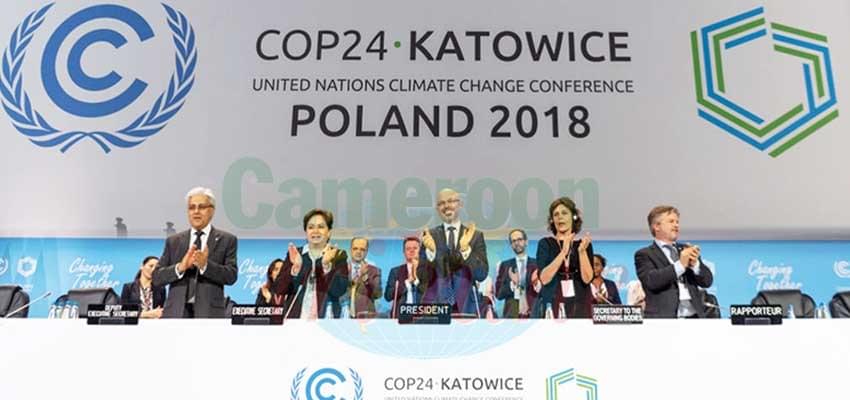 Participants at the Conference of Parties, COP24 meeting in Poland on December 16, 2018 agreed to implement the 2015 Paris Agreement.
After two weeks of horse trading, delegates to the 24th United Nations Conference of Parties on Climate Change, COP24 in the Polish city of Katowice, on December 16, 2018 agreed a deal to give life in 2020 to the 2015 Paris Agreement. The BBC said last-minute rows over carbon markets had threatened to derail the two-week summit, causing a 24-hour delay to the closing ceremony.
The Katowice Agreement aims to deliver the Paris goals of limiting global temperature rises to well below 2 degrees Celsius and ensure that countries keep their promises to cut carbon. The summit accord, reached by 196 states, outlines plans for common rules for all countries on how to cut carbon emissions, provide finance to poorer nations and ensure that everyone lives up to their commitments. A deadlock between Brazil and other countries over rules for monitoring carbon credits had threatened to derail the talks.
It should be recalled that the idea of being legally liable for causing climate change has long been rejected by richer nations for fear of huge bills. "Putting together the Paris Agreement work programme is a big responsibility," said the chairman of the talks, Michal Kurtyka. "It has been a long road. We did our best to leave no one behind," he added. "We have a system of transparency, we have a system of reporting, we have rules to measure our emissions, we have a system to measure the impacts of our policies compared to what science recommends," said European Union Climate Commissioner, Miguel Arias Canete.
According to Prof. Myles Allen of Oxford University, "Climate change is already affecting many people around the world. Those most affected did not historically contribute most to the problem." "To waste this opportunity would compromise our last best chance to stop runaway climate change. It would not only be immoral, it would be suicidal," UN Secretary General urged COP24 participants last week.
"All nations have worked tirelessly. All nations showed their commitment. All nations can leave Katowice with a sense of pride, knowing that their efforts have paid off. The guidelines contained in the Katowice Climate Package provide the basis for implementing the agreement as of 2020," Michal Kurtyka of Poland said at the closing ceremony.
Same category