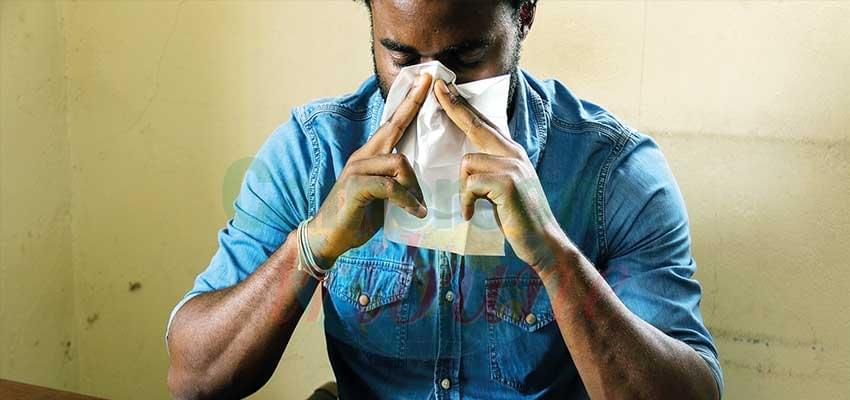 The dusty atmosphere in the capital city is making life unbearable for many inhabitants as they must seek protective measures to manage the situation.
Dust! This is the word on the lips of everyone as it has become the companion of most Yaounde inhabitants. No matter how hard people try to escape it, these dry particles of earth or other matter that may be raised and wafted by the wind into the atmosphere is unavoidable. Whatever maybe the time of the day, the cloud over-head is blurring. This is not an ordinary white colour. This is dust. Dust is everywhere, and not just where you can see it either.
Nowadays, one cannot wear a dress twice as it was the case before. The situation has caused people to avoid wearing bright colours. Helene Y. is one of those who have decided to stockpile all their dresses with bright colours. According to her, this is to reduce the amount of money she will have to spend washing dresses very often due to the dusty environment. The situation is more complicated in homes. One can clean and dust all what he/she wants, but millions of dust mites continue lurking in homes. A house maid in Yaounde, Grace M, says after cleaning the bedroom, before she could complete cleaning the entire house, the bedroom was almost covered with dust as if she had not cleaned it for over a week. Grace explained that the situation is even more complicated because even dresses that have been kept within closets are also covered with dust. Nowhere in a home is safe from dust. Noting that people spend nearly one third of life in the bedroom, household are trying to keep it as dust-free as possible. Just like carpets and mattresses which are a great place for dust and mites to hide. As such, individuals have looked for specialised allergy covers for their mattress and carpets.
Even cars kept in the car park need washing since dust settles on them each minute. Thus, using a car or not, people need to go to the car wash very often. Those living in areas with un-tarred roads are having hard times using such roads. The situation becomes more complicated when some people need to ply these roads on motor bikes. On a motor bike, Marylyn says ones entire body is exposed to dust no matter how hard one tries to cover his/her month with a mask as well as the hair with a scarf. The bike riders themselves are covered with dust which renders them nasty and even dreadful. With the dusty environment, many people are presently complaining of cough, watery nostrils or irritation of the eyes. They consult for painful, red and watery eyes. Medical practitioners say this is conjunctivitis, a rampant health problem that comes as a result of the dryness characterized by too much dust particles in the air. With the current climatic conditions, many people are adjusting to remedy the situation. Those with the financial means have invested in quality air filter system for the house to remove dust and other particles in the air.
Same category