2018 CAF Awards: Mohamed Salah on the Podium Again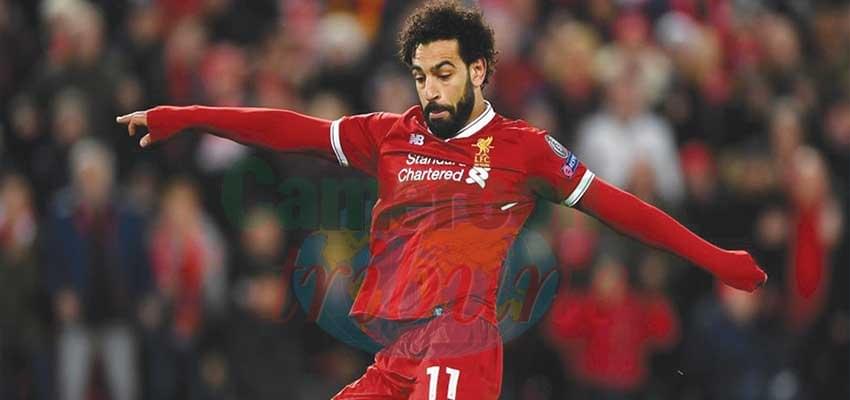 The award comes after an exceptional season with his club, Liverpool
Mohamed Salah, 26, emerged winner of the Best African Player Award for the second consecutive time. He was crowned during the CAF awards ceremony in at the Abdou Diouf International Conference Centre in Dakar, Senegal, on Tuesday, January 8, 2019. Mohamed Salah is Africa's best player on the planet earth. The Egypt forward beat fellow nominees, his Liverpool team-mate, Senegal's Sadio Mané and Arsenal and Gabon striker, Pierre-Emerick Aubameyang to grab the title.
Read also :
Jeux olympiques : fin de parcours pour Arrey Sophina
Many foresaw the title for the Liverpool striker giving his outstanding performance last season both at club level and the international scene. He scored 44 goals for Liverpool during the 2017-18 season, helping the Reds to the 2018 Champions League final. Even though he suffered a shoulder injury during the 3-1 defeat by Real Madrid in Kiev, Mohamed Sa lah was able to regain fitness in time to represent his country at the 2018 World Cup in Russia. He scored twice for Egypt in that competition despite their first round exit.
Read also :
CAN TotalEnergies 2021 : l'aéroport de Yaoundé-Nsimalen paré !
He is the only second Egyptian after Mahmoud AlKhatib in 1983 to lay hands on the award. The Liverpool striker won the Golden Boot for the 2017-18 Premier League season after scoring 32 goals in 36 appearances for the club to set a record for most goals scored by a player in the modern league era.
Read also :
Chantal Biya International Cycling Race : Organisers Unveil Itinerary
Mohamed Salah has succeeded in making a name for himself on the continent and has joined the list of other top African stars who have won the Best Player Award trophy at least two times in a row. He comes after Abedi Pele (1919, 1992, 1995), George Weah (1994-1995), El Hadji Diouf (2001-2002), Samuel Eto'o (20032004, 2005, 2010) and Yaya Toure (2011-2012-2013-2014). He is the fourth player to win the trophy two times in a row. He is an example for other African youths.
Read also :
Coupes africaines interclubs : la Fecafoot devra trancher
Same category