Trademark Protection : Intellectual Property Organisation Launches Competition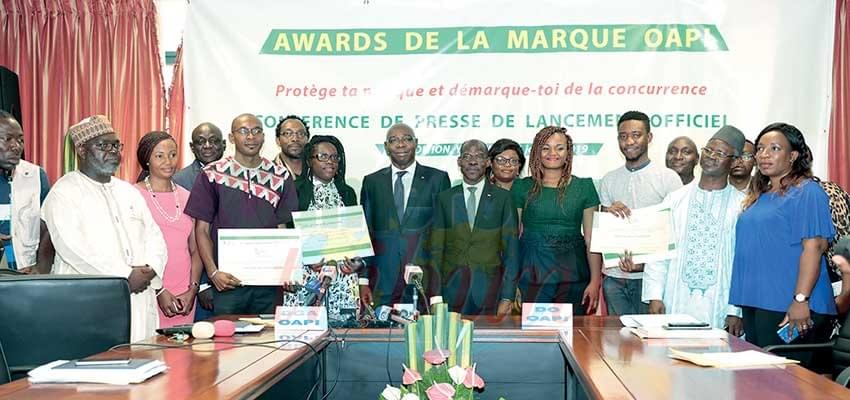 The announcement was made in Yaounde on January 11.
Dr Denis Bohoussou, Director General of the African Intellectual Property Organisation, better known by its French acronym, OAPI, in a press conference in Yaounde January 11, announced the holding in Ivory Coast this year, of a competition for companies that have been protecting their intellectual properties in a remarkable way. Registration for the competition started on January 7 and will end on February 15 and is open to countries that are members of OAPI which include Cameroon, Chad, Central African Republic, Comoros, Congo, Benin, Burkina Faso, Gabon, Guinea, Guinea Bissau, Equatorial Guinea, Ivory Coast, Mali, Mauritania, Niger, Senegal and Togo. The theme of this year's competition is "Protégé ta marquee et demarque toi de la concurrence," loosely translated as "Protect your trademark and stand out from the competition."
The awards, according to Dr Bohoussou, are aimed at rewarding companies that successfully use the intellectual property protection systems, particular trademarks and brand names to distinguish their products from those of competitors. The competition dubbed "OAPI Brands Awards" or "Awards de la Marque OAPI" is in its second edition and segmented into three categories; the "Grand Prix Awards de la Marque OAPI", "Prix de la Marque Regional" and the "Prix du Public."
Meanwhile, artists and graphic designers who emerged first and second in a competition organised by the institution to select a mascot, logo and graphic chart for the OAPI Brands Awards were awarded prizes during the Yaounde press conference. The prizes given to Felix Fokoua, Mabenanga Aime Jules Saint and Herve Noutchaya, among others, included cash prizes of between FCFA 135, 000 and FCFA 500, 000, in addition to coupons for free registration of different numbers of their designs and creations for protection by OAPI.
Same category