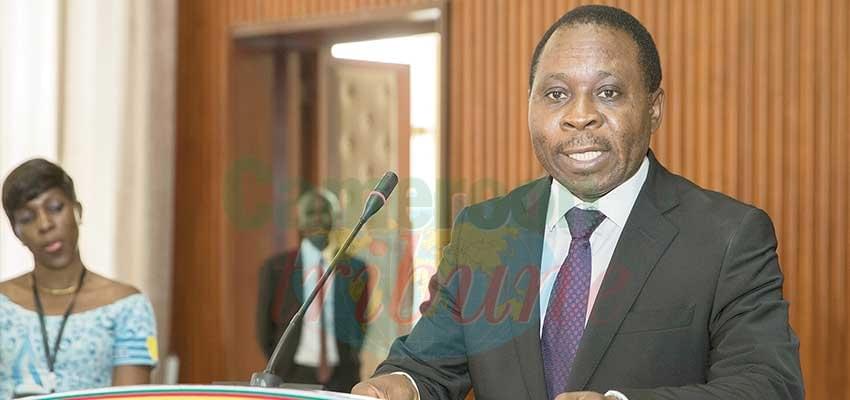 A new mechanism has been put in place to limit unjustified blackouts.
Government has taken measures to ensure that companies in charge of production and distribution of water and energy to households and companies nationwide respect their terms of contract and live up expectations. The Minister of Water Resources and Energy, Gaston Eloundou Essomba made the disclosure during the annual meeting of central and devolved services of his ministry, opened in Yaounde on January 23.
The theme of the two-day conference is; "improving the quality of water and energy utilities." The Minister said that there have been repeated complaints of unjustifiable shortages and cuts in electricity and water supply, stating vehemently that these will henceforth no longer go unchecked.
"We will do everything possible to rigourously guarantee the respect of agreements that bind us with ENEO (the electricity production corporation) and SONATREL (the electricity distribution corporation).
We have created a monitoring system in the Ministry that would collect and transmit information in real time. Our employees in decentralized services will be able to inform us that there is a blackout or cut in water in this or that area, in which case we would immediately contact the headquarters of ENEO and SONATREL for them to react as fast as possible," Minister Eloundou Essomba said.
He noted that this will reduce the periods of outages. He also stressed that this is in line with the contract the companies have with the ministry. "If they fail to react, we will, because they would have breached the contract which re quires them to supply energy. We will record the time of outages and bill the defaulting company," he said.
Besides going tough on ENEO and SONATREL, the boss of the water resources and energy ministry, equally talked about other measures through which they would meet their goal for 2019 which is basically improving the quality of services in the provision of water and energy. "This will works through two paradigms; an increase in the volume of production of water and electricity and improving transportation.
It does not suffice to construct dams if we do not have appropriate and adequate transportation infrastructure given that we will still fail to serve households. So the desire to improve the quality of service will push us to improve existing infrastructure through improved maintenance. New infrastructure are equally going to go operational this year like the Mekin and Memev'ele dams to substantially increase hydro electrical power production," he explained.
The Minister enjoined participants to not take the confe rence as a simple routine but consider it as a platform to share experiences, use feedback from their activities in 2018 and come up with innovative approaches to manage existing water and energy resources.