Macroeconomics: CEMAC Evaluates Cameroon's Performance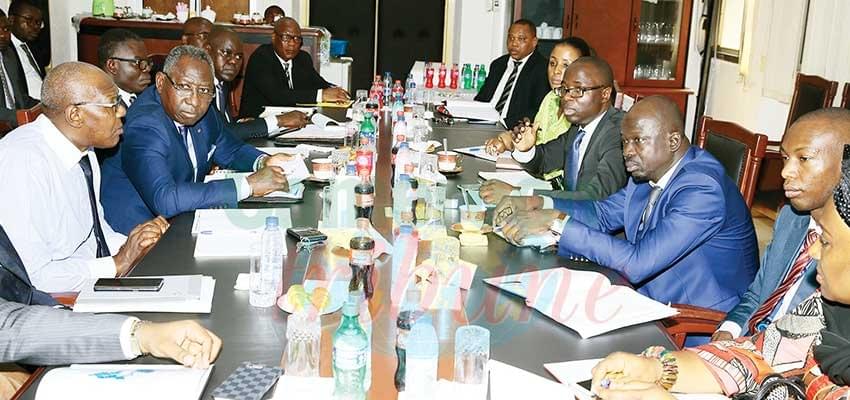 A Multilateral Surveillance Mission is on a working visit in the country and will hold exchanges with Cameroon public and private sector actors till February 13, 2019.
The Central African Economic and Monetary Community (CEMAC)'s Multilateral Surveillance Mission is in Cameroon to evaluate the country's macroeconomic performance in 2018 and give perspectives for this year. The bi-annual evaluation visit to Cameroon which started yesterday Monday February 4, is expected to end on Wednesday February 13, 2019. The visiting team is being led by CEMAC's Director of Multilateral Surveillance, Nguemeni Jean-Claude.
The visiting evaluation team first met yesterday with officials of the Ministry of Economy, Planning and Regional Development as well as those of the Ministry of Finance. The evaluation visit is part of efforts for CEMAC member countries to rebound after a sustained slowdown in economic growth in the sub-region caused by fall in oil prices in 2014 as well as drop in global commodity prices. The visiting team seeks to follow up the implementation of a sub-regional reform programme put in place by Heads of State of Cameroon, Gabon, Central African Republic, Chad, Republic of Congo and Equatorial Guinea.
They had on December 23, 2016, adopted 21 recovery measures which were integrated in a CEMAC Economic and Financial Reform Programme earlier put in place in July 2016. The CEMAC team will evaluate the macroeconomic situation of Cameroon in 2018 and advise on factors that will favour macroeconomic stability in the face of prolonged insecurity in the North West and South West Regions.
They will equally look into the dispositions already taken at the national level for the adequate implementation of the 2017-2019 economic and financial programme offered by the International Monetary Fund to Cameroon on the Extended Credit Facility. Alongside Cameroonian authorities and experts, the CEMAC team will also be engaged on evaluating Cameroon's adherence to the CEMAC directives on the harmonisation and modernisation of the management of public finances adopted on December 19, 2011
Same category