Eco-friendly Agriculture : Stakeholders Strategise On Efficiency Methods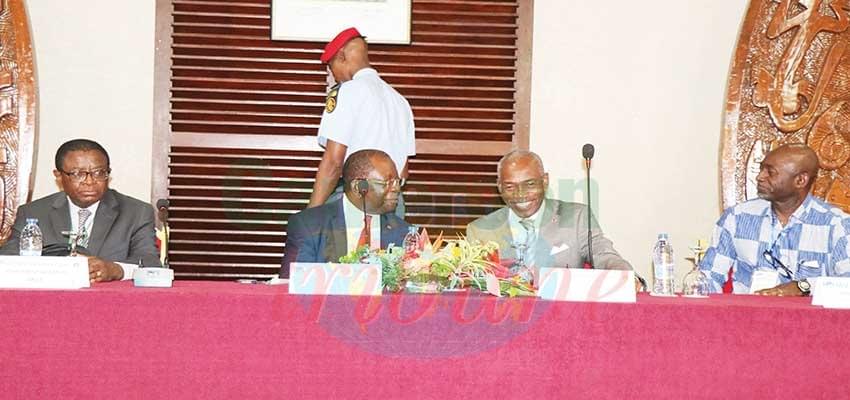 A roadmap for a deforestation-free cocoa in Cameroon was recently adopted in Yaounde during a workshop.
Key stakeholders from the public sector, cocoa industry, civil society organizations, farmers organizations, research institutions and donors who have expertise and are working on forest protection, cocoa production and community inclusion, have adopted a roadmap for a deforestation-free cocoa in Cameroon (DFC). The guidelines were adopted during a national workshop in Yaounde, Thursday January 31, 2019. The project is being spearheaded by the Dutch Sustainable Trade Initiative (IDH).
According to Luc Magloire Mbarga Atangana, Minister of Trade, the move takes Cameroon closer to the Head of State's very high policy guidelines with regards to the creation of a 'Cameroon Green Cocoa'label and making it more valuable on the market. The country also seeks to ensure the marketing of fine cocoa which meets home criteria and a better pricing of the red brick colour of Cameroonian beans. "This roadmap, based on the conclusions of a 2016 FAO report, envisages, inter alia, regulating access to the European Union market for products presenting a high risk to deforestation," the Minister said, stating that this is undoubtedly a new constraint that the country's cocoa and coffee exports will now have to face. At the same time, he said, this new challenge must be seen as an opportunity to be seized, in terms of differentiating and enhancing the value of our products on the market.
Cameroon is grappling with the adverse effects of climate change and with increasing pressure on forest with an estimated annual deforestation rate range of 0.06 per cent to 0.2 per cent. However, unlike other major cocoa producers in Africa, Cameroon has not yet reached the threshold of deforestation. The Minister of trade noted that this should give the country a specific advantage over its competitors. "The challenge is precisely to jealously preserve this precious comparative advantage - most certainly by producing environment-friendly produce," Luc Magloire insisted.
The new roadmap will promote sustainable cocoa farming, which involves sustainable forest management through, inter alia, the dissemination of agroforestry practices that promote crop and producers' income diversification, as well as the improvement of orchard productivity with a view to reducing cultivated areas, and consequently deforestation.
Same category