Tackling Malnutrition In Crisis Regions : Govt/UNICEF Evaluate Campaign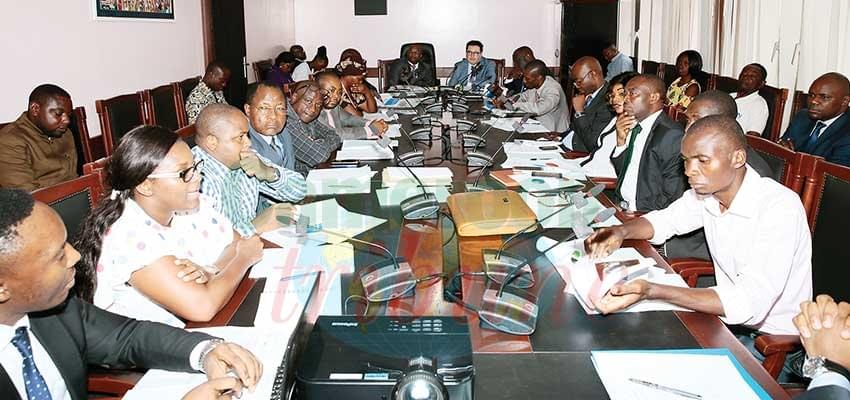 The evaluation of the German-funded initiative was done in Yaounde February 4, 2019.
The government of Cameroon and the United Nations Children's Fund (UNICEF) have reviewed the implementation of a project to fight against malnutrition in regions facing humanitarian crisis which include the Far North, North, East, and Adamawa. The evaluation by the steering committee of the project dubbed; "tackling malnutrition among vulnerable children under five in areas affected by humanitarian crisis in Cameroon," took place in Yaounde on February 4. The meeting was co-chaired by the Director of Cooperation in the Ministry of the Economy, Planning and Regional Development (MINEPAT) and the Country Director of UNICEF, Jacques Boyer.
The project funded by the German government through the KFW is split in two phases, running from 2017 to 2020. MINEPAT is the contracting authority of the project while UNICEF is in charge of implementation. The project targets severe acute malnutrition in children of refugees from the Central African Republic and Nigeria, as well as children of Internally Displaced Persons (IDPs) and people from host communities.
After a detail presentation of strides covered, challenges faced and recommendations for better results in 2019, officials of both parties expressed satisfaction with the level of implementation, noting that both field operations and spending of the funds are on good footing. Going by the presentation, it was revealed among other things, that the project touched 30 health districts in the Far North region, 15 in the North, 14 in the Adamawa and eight in the East region, reaching a geographical coverage of 87 per cent with 72, 888 children treated with Severe Acute Malnutrition (SAM).
With regards to procurement of nutritive supplements, it was disclosed that some 46,485 cartons of RUTF were bought and six warehouses constructed to preserve them. 448, 144 persons were reached with key sensitisation messages while capacity building operations were also carried out. An HIV screening, vaccination and a Water, Sanitation and Hygiene (WASH) component was integrated into the program with soap, buckets, water and bottles among others being distributed in some localities.
Same category