Ingredients Of Patriotism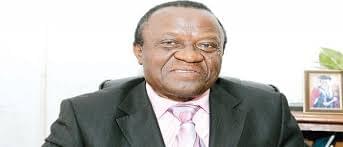 Patriotism, the love of one's country is a political virtue, we cannot boast of if we do not love ourselves. Without love, it is difficult to be committed to our common future with focus on security, stability, peace and progress.
In spite of these realities that constitute a responsible sense of belonging to a unit, (family or nation) mankind has often been tempted to be swept off by selfish interests that betray our concern for a common future. Fortunately, the foundation for a welcome scenario can be laid in our youth through good examples from parents.
But the catalogue of unfortunate events we have been experiencing in recent years in this beloved country of ours makes many wonder if we have not lost the virtues that make us an enviable political unit on the continent of Africa.
Cameroonians impressed the world in 1961 when they decided to unify after almost half a century of a painful colonial divide. Fortunately, patriotic kindred west of the Mungo had in a United Nations organized plebiscite proven with a landslide win on 11 February 1961 that in spite of cultural diversities, the power of kinship ties beats that of foreign acculturation. This resulted in the birth of a bilingual country on the African continent and peacelovers prayed for a lasting reunion that would prove the political maturity of the African despite a humiliating past. However, this painful past whose nightmares ranged from the slave trade and colonization, to turbulent independence struggles and neocolonialism, could not keep us crying over what could be redressed, through dialogue and cooperation.
In the face of an avalanche of political challenges, with power in African hands, after the birth of fragile nations, carved out of colonial interests, we ought to continue to prove to the rest of the world that our turbulent past was indeed a political accident that can be prudently handled. Such a concern can be demonstrated through patriotic stewardship. Pope Francis harped on this important virtue recently on World Day of Peace when he said. "Blessed is the politician who exemplifies his credibility. Blessed is the politician who works for the common good of his people and not his or her own interest"
This advice goes not only to leaders, but also followers who can become leaders through democratic elections and face the challenge of proving that they do not love their positions better than those that have elected them to serve. We have to be loyal to authority with respect for our institutions and rights of compatriots. What is happening in our country today makes many wonder, and even fear that we have almost lost our sense of patriotism and are more concerned about personal interests than those of compatriots and the nation at large.
In actual fact, we must, keep asking ourselves what we ought to be doing to demonstrate our concern for the collective interest of fellow Cameroonians craving for political stability, national unity and development. What must be done to stop senseless destruction of life and property, tribalism, destabilisation, corruption and other societal ills that tarnish our image? If we truly love ourselves and our country we must be committed to the solution of societal ills that keep robbing us of virtues: we must be concerned about what betrays our level of intelligence and political maturity. Besides, we should through constructive criticism and dialogue, appreciate the efforts our leaders make to weather the storms that embarrass, and portray lack of concern for future generations.
This patriotic spirit is expected of Cameroonians who face the challenge of democratic culture during electioneering campaigns, voting processes, declaration of results, and swearing in ceremonies. We must in party politicking demonstrate our patriotism by letting compatriots learn what it means to militate in respect of the norms of democracy, human rights and international law. For, without this, the impressive themes we come up with during the celebration of Youth Days would not be taken seriously by our observers, well-wishers, and youths themselves. The challenge to be genuinely patriotic is ours, and should be given the meaning it deserves.
Same category