Tour de l'espoir: Cameroon Still To Win Any Lap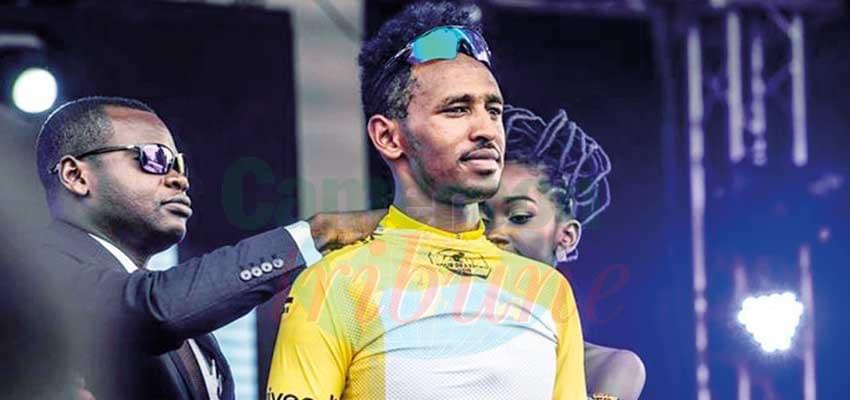 The last but one stage will take place along the NgoulemakongYaounde highway, a distance of 111.1km
The second edition of the ongoing U23 African cycling race called "Tour de L'espoir" will enter the fourth stage today February 8, 2019. The last but one stage will take place along the Ngoulemakong-Yaounde highway, a distance of 111.1km. It will be an opportunity for the inhabitants of Yaounde and its environs to watch young cyclists display rich talents in the discipline.
Read also :
Jeux olympiques : fin de parcours pour Arrey Sophina
Organised by Vivendi Sport in collaboration with the Ministry of Sports and Physical Education and the Cameroon Cycling Federation (FECACYCLIME) the competition brings together 108 cyclists from Africa, Europe, America and Asia. Out of 20 countries that were invited to the competition only 18 are in Cameroon.
Read also :
CAN TotalEnergies 2021 : l'aéroport de Yaoundé-Nsimalen paré !
Kenya and Nigeria did not make the trip to Cameroon for internal reasons. The race which began on February 4, 2019 in Douala will end tomorrow February 9, 2019 in Yaounde. The third lap was from Nkongsamba in the Littoral Region to Dschang in the West Region, a distance of 68.8km. The race was won by Eritrea's Yakob Debesay in 01h41'37". The lap was particularly difficult because the cyclists had to ride up the cliff of Santchou altitude of 1.460m.Yakob Debesay has not only won two laps, he has also taken control of the yellow jersey held by his compatriot, 19-year-old Natnael Mebrahtom.
Read also :
Chantal Biya International Cycling Race : Organisers Unveil Itinerary
In the overall classification, Yakob Debesay is leading the general classification in 4h15'20". Mebrahtom Natnael is second with 4h16'09 thus 49" behind the first athlete, while Hatemmichael Daniel (Eritrea) is third in 4h16'17" thus 57" away from the first cyclist.
Read also :
Coupes africaines interclubs : la Fecafoot devra trancher
Cameroonian cyclists are yet to win a lap in the competition. it is expected that they will be able to make a difference in the last two stages given their mastery of the track. Yesterday February 7, 2019 was rest day for the teams. The last stage will be a closed circuit in the city of Yaounde, a distance of 103.4km tomorrow February 9, 2019.
Read also :
Tokyo Olympic Games : Mengue Ayissi Out
Same category