Music Album Launch : Public Commends Mel Nova's "Uniqueness"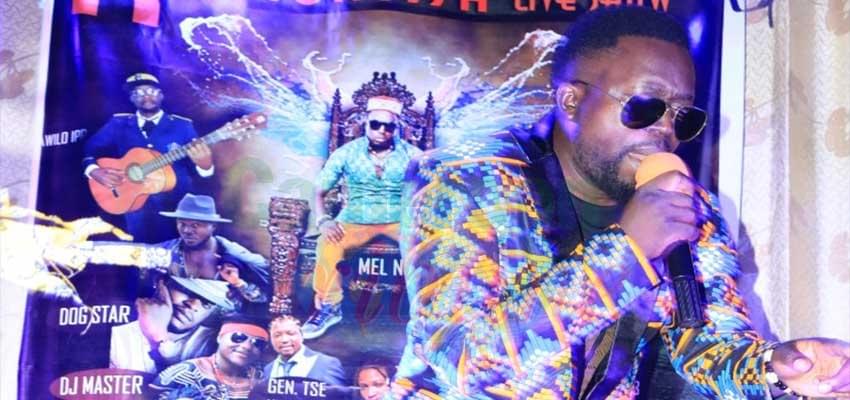 The launch of his third Kwaitokossa release, "Yeni," held in Yaounde on February 9, 2019.
About 1,200 people thronged a night club in the Obili neighbourhood of Yaounde on Friday, February 9, 2019 to witness the launch of the music album, "Yeni" ("It is well" in the Limbum language spoken in Donga-Mantung Division of the North West Region). Mel Nova's third "Kwaitokossa" (a blend of South African, Cameroonian and other African music genres) album was officially presented to the public during a concert attended by other artistes.
The Chief Launcher, Nformi Eugene Tawe of Cameroon Radio Television, CRTV, described "Yeni" as "a great comeback" for Mel Nova. He promised to continuously support talents and encouraged other young artistes to keep working hard. The President of the Association of English-speaking Musicians, ACEM, Dobby, spoke of Mel Nova's "uniqueness."
Dr Donatus Fai Tangem, Drama and Theatre lecturer with the University of Yaounde I appreciated the project and encouraged Mel Nova to keep up. "I am so impressed with the performance and attendance," he said. Audu Marcelline, representing the copyrights agency, SONACAM, also encouraged creativity.
Mel Nova on the occasion performed "Kwaitokossa," "Yeni," "Mbaya Dance," "Africa Awake" and "Falaya." He was supported by a number of guest artistes, including Lemmy Moises, Tee Lellz, Tikumndi, Dobby, Banks Bantar, Bad Rock, MP3, Badly Brought Up, Daddy Black and Yomo. Talking to Cameroon Tribune at the end of the concert, Mel Nova described it as "one of its kind – the best show in my career." Containing seven tracks, "Yeni" was released in January 2019.
Same category