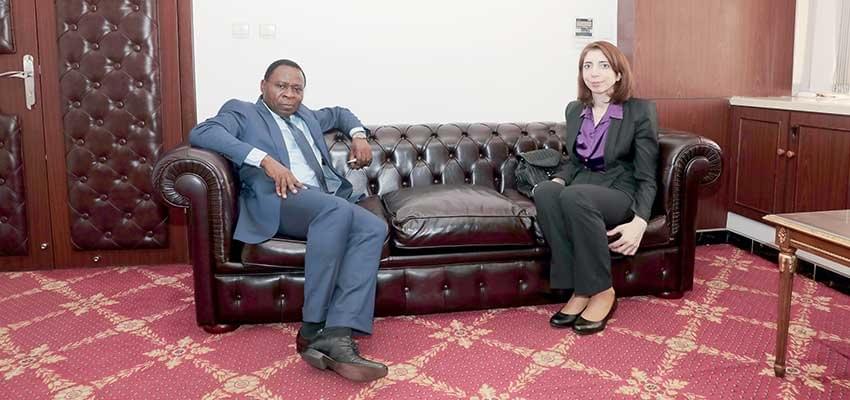 The country's envoy was guest at the Ministry of Water Resources and Energy, February 7, 2019.
Investors in the Republic of Turkey are interested in Cameroon's energy sector, particularly in production and distribution of electricity, the country's Ambassador to Cameroon, Ayse Sarac has disclosed. She made the disclosure during a courtesy visit she paid the Minister of Water Resources and Energy, Gaston Eloundou Essomba in Yaounde on February 7, 2019.
During the meeting, the investment potentials of Cameroon's water and energy sector were presented to the Turkish diplomat who noted proudly that a Turkish water company is already serving Cameroonians and pointed out that investment opportunities in the electricity sector are of great interest to the Turkish government and private investors from the country.
It should be recalled that Cameroon and Turkey have longstanding bilateral relations which were heightened by President Paul Biya's visit to Turkey in 2013 and a visit to Cameroon of Turkey's Deputy Prime Minister, Bekir Bozda? same year.
Turkey is providing development assistance to Cameroon in various domains through Turkish Cooperation and Coordination Agency (T?KA). Last year the country provided food aid to Central African Republic refugees living in Cameroon to support the latter which is burdened with over 370,000 refugees from neighbouring countries.
Same category