Saudi Delegation, Estonian Envoy Received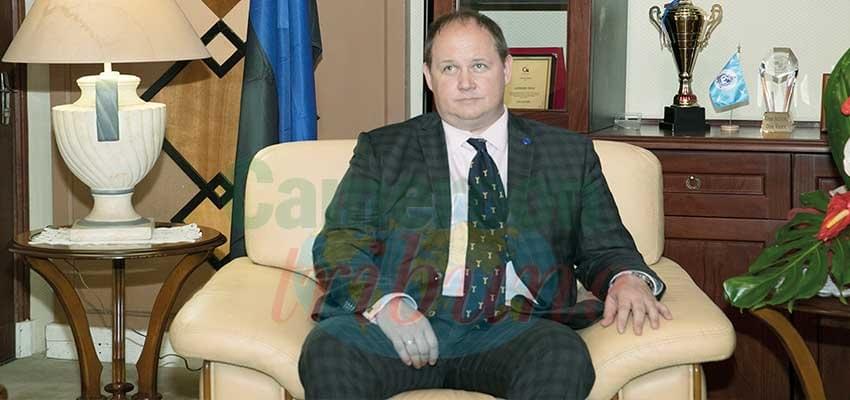 Minister Lejeune Mbella Mbella received the separate delegations last weekend.
The Minister of External Relations, Lejeune Mbella Mbella in separate audiences received the visiting delegation from the Kingdom of Saudi Arabia led by Dr Saad Alshiatry, the Adviser of the King and Ambassador Daniel Schaer, the Representative of the President of Estonia to Africa.
The leader of the Saudi delegation told the press after a close to two hours of discussions with the Minister on February 15, 2019 that he used the occasion to extend to the Minister the greetings as well as wishes of success and progress of the Custodian of the Two Holy Mosques and Crown Prince of Saudi Arabia.
He said the Saudi King wants to see the relations between Cameroon and his country and the two peoples further consolidated considering that a common will exists. The Kingdom of Saudi Arabia, he stated, continues to take good positions concerning Cameroon by participating in different sectors. Relations between the two peoples could be fostered in the areas of trade and tourism.
On Thursday, February 14, 2019 evening, Minister Mbella Mbella also received in audience Ambassador Daniel Schaer, the Repre sentative of the President of Estonia to Africa.
Speaking after the audience, the Estonian official said, they discussed relations between Cameroon and his country. He came to solicit Cameroon's support for the candidature of Estonia to the position of the NonPermanent member of the United Nations Security Council for the period 2020-2021.
Same category