Nigeria Presidential Election: Anxiety Heightens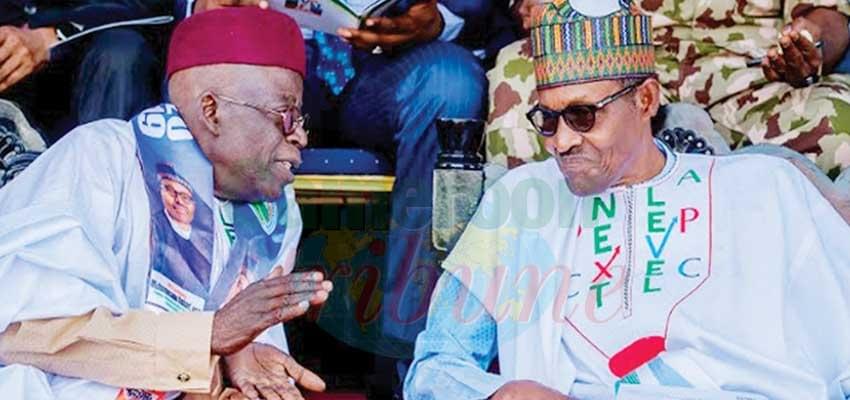 As the Election Day countdown narrows to zero hour, incumbent President Muhammadu Buhari's shoot-onsight order on ballot box snatchers generates debate
The battle lines appear to be getting more visible by the hour as Nigerians prepare to vote in Presidential elections on Saturday. While volleys of contradictory positions by leading party chieftains on the electoral organization emit rays of a cacophony, all appears set for a hitch free voting.
Incumbent Muhammadu Buhari, main challenger Atiku Abubakar and Electoral Commission Chairman, Mahmood Yakubu are the main actors in the electoral drama that is expected to pull Eighty-four Million Nigerians into polling booths, come Saturday. Besides the two main Candidates, Seventy-One others, expected to play second fiddle, are also running for the occupancy of Aso Rock residence in Abuja.
The over Eighty Million registered voters, a record in Nigeria's electoral history, and an increase of eighteen percent from the 2015 election, is expected to make a choice between the two front runners. President Buhari of the All Progressive Congress (APC) and Atiku Abubakar of the People's Democratic Party (PDP) are all from Northern Nigeria and more particularly all are of Fulani sub group. Both are septuagenarians who have for long been active participants in Nigerian politics, making it possible for the electorate to have clearly defined opinions of them.
Main Frontrunners
Incumbent, Mohammadu Buhari carries a long lasting image of an incorruptible and principled leader. The electorate will have to judge if President Buhari's off-quoted integrity has survived his four years Presidency. His electoral promises are centered on anti-corruption, security and the economy. The main challenger, Atiku Abubakar has for Eight years been the Vice President of Nigeria.
The PDP candidate has attempted to recast himself as a reformer. Atiku plans to reform the system, institute Respect for the rule of law, revive the economy and fight corruption. His strength is a strong political network across the country. Though a Fulani Muslim like President Buhari, he has endearing marital and political connections across the three main geo – political zones of Nigeria. The two main front runners therefore have what it takes to keep the suspense till the last vote is counted.
Adding value to the two front runners are their different running mates. President Buhari's running mate, Yemi Osibanjo is a renowned Professor of law from the South West of Nigeria. Former two term Governor of Anambra State, Peter Obi joins Atiku Abubakar to gun for access to Aso Rock. Both running mates bring in valuable Yoruba and Igbo votes respectively to the incumbent and the challenger. The internal dynamics of Nigerian politics draw enormous strength from the quality and quantity of these secondary backups from running mates.
Shoot On Sight
Lagos, one of Africa's largest city with an estimated population of over twenty million is expected to call the shots in the upcoming elections. With six million voters coming from nation's economic capital alone, this port of entry into Nigeria is an attractive apple for the two main front runners. This is where vice president, Professor Yemi Osinbanjo pulls the cart for the All Progressive Congress of President Mohammadu Buhari. Although the South West like most sectors does not count its chicken before they emerge from shells.
The debate in Lagos today, like in the rest of Nigeria is President Buhari's order to the military and security apparatus to shoot-on sight ballot box snatchers. Challenger Atiku Abubakar calls the directive "Unlawful'', while the Independent National Electoral Commission (INEC) Chairman, Professor Mahmood Yakubu insist that existing electoral laws should adequately cope with all challenges including ballot box snatching. Residents of Lagos city, the economic and industrial hub of Nigeria are concerned with ''bread and butter'' issues.
Economic concerns are likely to play a significant role in Saturday's election. Current unemployment data shows a twenty-three percent swing up from eighteen a year ago. While both front runners take similar stance on key issues, they differ on the economy. Buhari's policies are more interventionist, while Abubakar takes a more market friendly, businesslike approach. As Saturday approaches, electoral statisticians are having a field day with contradictory speculations that heighten anxiety.
Same category