Young Entrepreneurs to Visit Bordeaux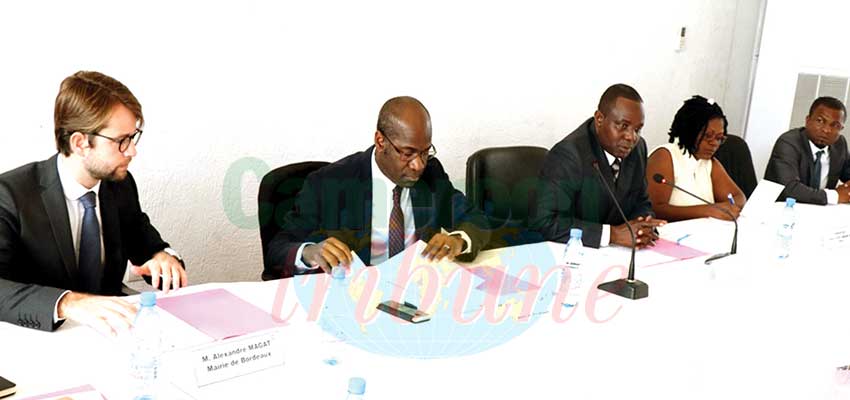 Those selected will spend three weeks in Bordeaux upgrading skills and networking.
Developing young talents in Cameroon has been one of the priority of the city of Bordeaux in France reasons why they have engaged in a programme to train young entrepreneurs from Cameroon and other African Countries to build their capacities in France for a period of three weeks. To launch the 2019 edition, the Mayor of Bordeaux Alexandre Magat was in Douala on the 11 March 2019 to encourage young Cameroonian entrepreneurs to apply and benefit from the opportunity.
Read also :
Journée internationale de la Femme : le leadership féminin en vedette
While in Bordeaux, those selected will spend time with other Small and Medium Size Enterprises so as to get first hand information about their success stories and attended capacity building-workshop on their different fields . They are also expected to create links and contacts for subsequent follow up and networking.
Read also :
Respect des mesures barrières : dangereuse insouciance
According to one of the Deputy Mayors from Bordeaux, Pierre de Gaetan Njikam, they are out to encourage young Cameroonian entrepreneurs to gain knowledge on how to develop their businesses. He further explains that the programme is for both urban and rural youths and will go a long way to assist the entrepreneurs from young Cameroonians. To him, most Small and medium size enterprises owned by young people in Cameroon need new skills to meet up with the Challenges of the changing world. He said they have other partners in Cameroon that will make their dreams come true. One of the partners which is the Chamber of Commerce will be in charge of the selection process. According to the secretary general of the Chamber of Commerce Industry and Mines and Crafts, Halidou Bello, the programme is in its 4th edition and the previous once have been successful. He added that after the visit to France the beneficiaries will been well followed up to ensure that the knowledge gained is used judiciously. The programme is extended to other African countries and two beneficiaries are expected from Cameroon.
Read also :
Addis Ababa : President Paul Biya Rewarded
Youths in agriculture, information and communication technology renewable energy, production of laundry products, public works amongst others can apply. They must have been in the business for at least one year and at most five years, be between the ages of 20-40.
Read also :
8 mars 2021 : ce sera sans défilé
Same category