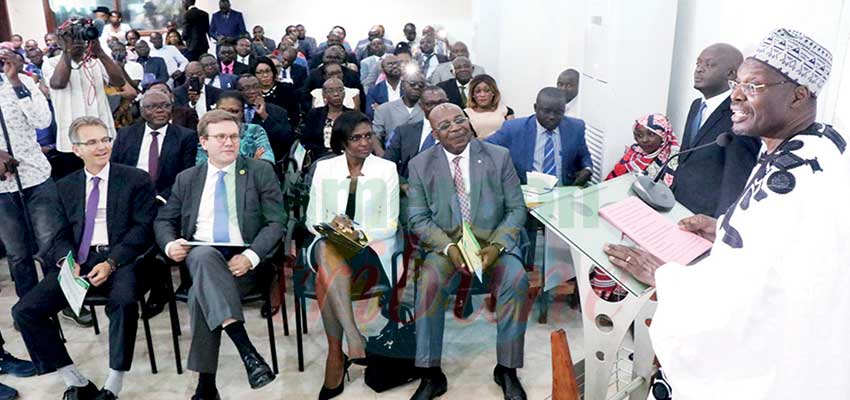 Both parties adopted a consensus approach towards employment in a meeting on Thursday in Douala.
The Minister of Employment and Vocational Training, Issa Tchiroma Bakary held on Thursday a meeting with employers in view of coming up with a consensus strategy towards fighting unemployment and putting in place of a system of vocational training wards to employment in Cameroon.
Speaking during the opening ceremony, the minister disclosed that schools and vocational training institutions supply 300.000 people each year to the labour market out of which only 50.000 succeed to find employment thereby swelling the number of unemployed each year. Hence the need for a synergy of action among multi- lateral and bilateral partners, wealth creators as well as the private sector to fight unemployment and poverty.
He said government embarked on constructing training institutions in Douala, Edea, Limbe, Sangmelima, Nkongsamba, Bandjoun and Ndop in order to offer training commensurate to the needs of the job market. He frowned at the habit of recruiting workers with a foreign nationality when there are nationals who can do the same job calling on employers to respect the labour legislation especially concerning recruitment of foreign experts.
He announced that another consultation meeting will be taking place in the days ahead in view of matching vocational training to the needs of the labour market. The president of GICAM, Celestin Tawamba said since February 2009, GICAM signed a convention with MINEFOP to build training schools in Douala and Edea but the project has not come to fruition. The one in Douala was supposed to serve for transport logistics and the one in Edea to train on food processing.
He added that Cameroon needs foreign investment and transfer of technology hence the need to ease the acquisition of labour visas and eliminate bottlenecks within the administration of the Ministry of Employment and Vocational Training. During the consultation meeting, MINEFOP presented its expectations from the private sector, took an account of the concerns of the private sector and sensitised actors on the labour legislation especially concerning foreign workers and on the need to publish job vacancies through legal channels. The minister also sought the adherence of employers on government's strategy and actions concerning transfer of technology and the promotion of decent employment.
Same category