Cameroon - Vietnam: Visa Exemption Bill Examined Emmanuel KENDEMEH Sénat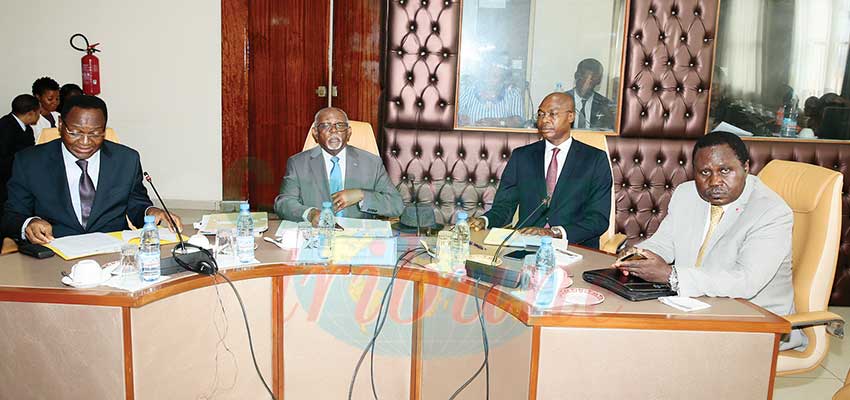 The Foreign Affairs Committee received the bill on March 21, 2019.
The Minister of External Relations, Lejeune Mbella Mbella before the Foreign Affairs Committee of the National Assembly, defended the bill to authorise the President of the Republic to ratify the Agreement between the Government of the Republic of Cameroon and the Government of the Socialist Republic of Vietnam relating to visa exemption for holders of diplomatic, official or service passports.
The agreement was signed on December 17, 2017 in Hanoi, Vietnam. The Minister Delegate at the Presidency in charge of Relations with the Assemblies, Wakata Bolvine was presented during the Committee work. The agreement lays down conditions for exempting holders of the passports from the requirements to obtain a visa for entry into, transit through, residence in or exit from the territory of the other party.
It covers residence of no more than 90 days. The exemption also applies to the nationals' family members who are holders of the said passports. However, the exemptions may not be granted to nationals considered as persona non grata in the territory of both parties. Concerning the importance of the agreement, government states that it will facilitate the exchange of official visits and travel by nationals of both countries holding the said passports.
External Relations Minister, Mbella Mbella said it will help to foster CameroonVietnam relations and boost trade and economic cooperation between their nationals. The agreement makes provisions for the settlement of disputes. It states that any dispute arising from the interpretation or implementation of the agreement shall be resolved by consultations through diplomatic channels.
Same category