11th Writers' Salon:Five Works Selected For Publication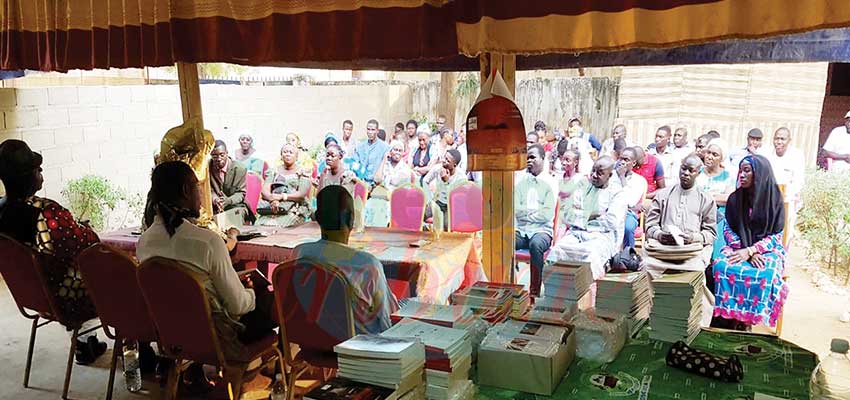 Next year's edition will include participants from the West Indies.
The 11thWriters' Salon recently ended in Maroua in the Far North Region. Participants from Chad and Cameroon such as Vangdar Dorsouma, who is Director of Thémacult, Anne Cillon Parry, a poet of international renown, and Francis Beidi, writer and organiser of the event, facilitated a number of activities. The 12th Writers' Salon will still hold in the Far North Region from January 26-30, 2020 and is expected to be attended by West Indian anthropology researchers, Francis Beidi told Cameroon Tribune.
One of the major outcomes of this year's salon was the selection of the works of five writers to be published by the organiser under Aliséauteurs pluriels. The authors are Saoudatou Djibrilla (novel), Anne Cillon Parry (poetry), Vangdar Dorsouma (drama), Wanéwa Hélène (poetry) and Zakiatou Adama (novel). The sixth book will be a collection of works produced at the writers' clinic in Lara.
Prior to the opening of this year's salon, a creative writing clinic held from January 23- 25, 2019 in Lara, Kaélé in Mayo-Kani Division of Far North Region. It was co-facilitated by Francis Beidi and Anne Cillon Parry. The outcome was the production of a number of literary works. Budding creative writers like Beguy Innocent, Zakiatou Adama, Nohou Béra and many others, took part in the clinic.
According to Beidi, the choice of Lara was to enable participants enjoy and draw inspiration from the beautiful landscape. The works produced during the clinic will also be published by Alisé-auteurs pluriels. Meanwhile, the opening of the 11th Writers' Salon in RADEL Library, Maroua, was chaired by Prof. Kolyang Dina Taiwé of the University of Maroua.
Same category