FENASCO "A" Games: Appreciable Sporting, Community Lessons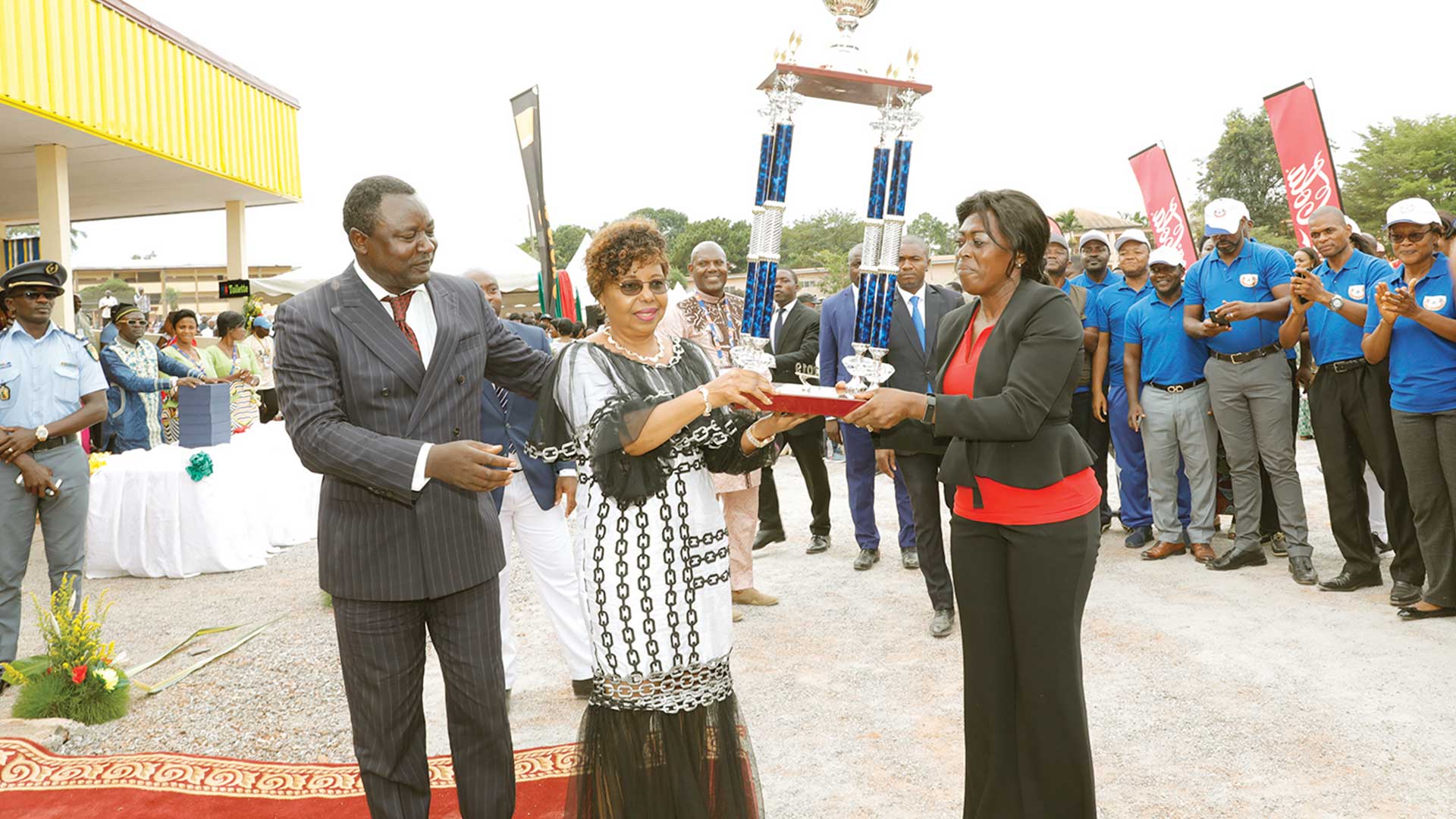 The closing ceremony took place at Lycée Leclerc campus in Ngoa-Ekelle yesterday, April 7, 2019.
The 21st edition of the FENASSCO League "A" Games have come and gone. The official closing ceremony of the Games took place at Lycée Leclerc campus in Ngoa-Ekelle, yesterday, April 7, 2019. For close to one week Yaounde was the centre of sports action with over 2,000 athletes from all the ten regions of the country competing for medals in eleven sports disciplines.
It was an opportunity for the athletes to showcase their talents and also to discover new friends. Speaking at the closing, the Minister of Secondary Education, Prof. Pauline Nalova Lyonga used the occasion to congratulate all those who have contributed in the success of the games.
She said the students have shown exemplary behaviour, demonstrated their skills in sports in a mini-style sta dium mimicking the Olympic virtues as well as the natural virtues of living together. She emphasised that the infrastructure is not only meant for Lycée Leclerc but also should serve other neighbouring schools for their mini-tournaments.
She assured that the Ministry of Secondary Education will continue with further work on the pitch such as the greening of the pitch and the canalisation of the area. She said it is her intention to organise the Games in small towns in the regions so that infrastructure will be built in schools in the hinterland. In this light, Professor Nalova Lyonga announced that the next games will take place in Mvomeka'a in the South Region.
The major highlight of the day was the final of the female football tournament between Lycée de Deïdo from the Littoral Region and Collège Polyvalent de Garoua from the North Re gion. Lycée de Deïdo carried the day beating Collège Polyvalent de Garoua 1-0. The Littoral Region won the football competition for the third consecutive time. In the secondary and high schools classification, the Centre Region emerged overall winners with 50 medals; 26 gold, nine silver and 16 bronze.
The Far North Region was second with 61 medals; 19 gold, 21 silver and 21 bronze. The Littoral Region was third with 41 medals; 14 gold, 11 silver and 16 bronze. In the Teacher Training Colleges (ENIEG) and the Technical Teacher Training Colleges (ENIET) classification, the Littoral Region finished first with a total of 18 medals; eight gold, four silver and six bronze.
They are followed by Far North Region with 21 medals; seven gold, nine silver and five bronze and the South West Region with 11 medals; four gold, two silver and five bronze. Trophies were also awarded to athletes and officials who distinguished themselves in the competition.
Same category