FESTAC: au-delà de l'aspect culturel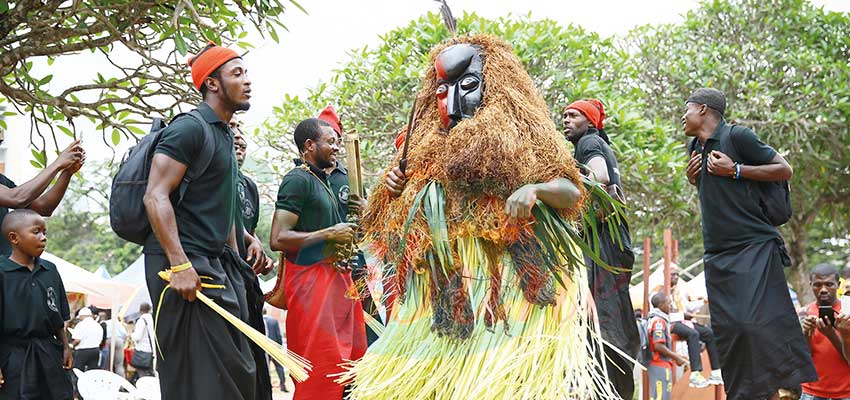 Plus qu'un événement fait de danses et autres disciplines patrimoniales, le Festac se révèle un moment fédérateur.
Limbe est le témoin d'une expérience de partage et de communion. Depuis le 6 avril dernier, cette ville du Sud-Ouest sert de décor au Limbe Festival of Arts and Culture (Festac). Ici, convergent les délices artistiques et culturels de tout le Cameroun. Un mini festival national, qui au lieu de se refermer sur le savoir-faire traditionnel du SudOuest, ouvre portes et opportunités au patrimoine de toutes les régions. Une volonté pour les citoyens de cette partie du pays de tendre la main à leurs frères et sœurs, sans distinction de langues ou de tribus.
Seuls éléments privilégiés durant ces huit jours de festivités : le vivre-ensemble et l'unité. Six ans que cette perspective de rassemblement dure. Et ce n'est pas la situation sociopolitique actuelle qui va freiner les élans fédérateurs du Festac. Samedi dernier pour la grande parade d'ouverture, des milliers de festivaliers ont laissé de côté la peur, afin de répondre avec joie et entrain à cette invitation.
« Le Festac est par le peuple, pour le peuple et appartient au peuple. C'est une preuve palpable de la coexistence pacifique entre toutes les cultures et tribus à Limbe », a noté Motanga Andrew Monjimba, l'homme à la tête du comité d'organisation de cette grande manifestation culturelle.
On est donc là bien audelà de l'aspect culturel. Certes, entre danses, chants et autres prestations artistiques, le Festac existe avant tout pour célébrer les richesses culturelles de la nation. Traversant les limites de ce côté divertissant, le Limbe Festival of Arts and Culture se révèle une consécration de la diversité et de la polyvalence du patrimoine nationa...
Same category