Star Building: PM Dion Ngute Briefed On IMF Review Mission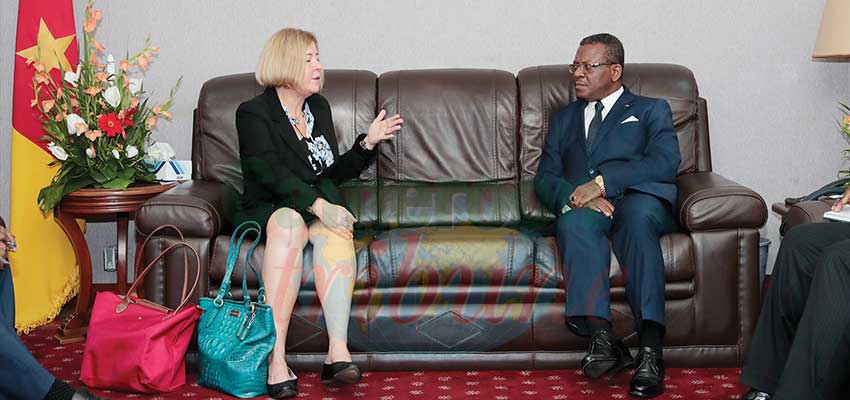 The International Monetary Fund (IMF) delegation was led by Corrine Deléchat who is Head of IMF Mission to Cameroon and Head of Department for Africa.
The Prime Minister, Head of Government, Chief Joseph Dion Ngute was during a Star Building audience on April 24, 2019, briefed on the just starting two-week fourth International Monetary Fund (IMF) review mission to Cameroon on the Extended Credit Facility. The Head of the International Monetary Fund (IMF) mission to Cameroon, Corrine Deléchat led the delegation for the discussions at the Prime Minister's Office.
Talking to the press after their discussions, the Head of the IMF mission said, "We have just arrived to discuss the fourth review of the Extended Credit Facility." She said it was a courtesy visit to the Prime Minister "because I had not had the pleasure of meeting the Prime Minister before to introduce the mission and the objectives of the discussions that we are going to have in the next two weeks."
Concerning the issues at stake during the review mission, Corrine Deléchat said "We just discussed the objectives of the mission which is to conclude the review satisfactorily so that we can go and present Cameroon's case at the Board of the IMF at the end of June."
She disclosed that Cameroon has made most of the parameters for the fourth review. She expressed confidence that during the mission, they would agree on the measures needed to get the file to the IMF board.
Same category