FIFA Women World Cup: Lionesses Enter Last Preparatory Phase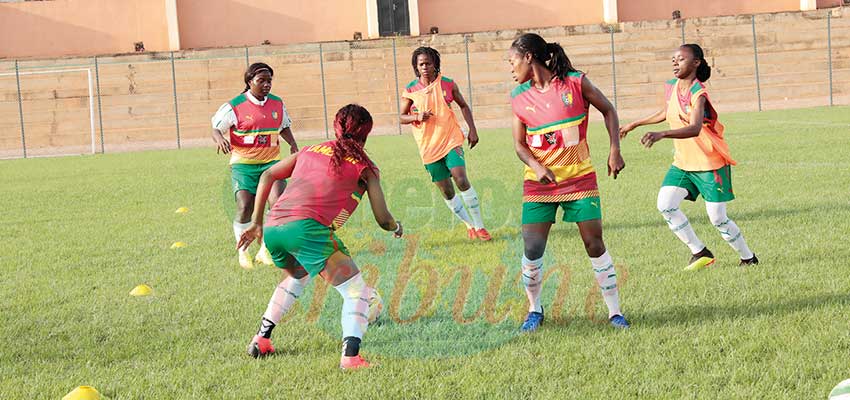 The head coach of the national women's team has called up 26 players for the fifth training camp that kicks off tomorrow May 7, 2019 in Mbankomo.
Barely one month from now Cameroon will be taking part in the 2019 FIFA Women World Cup in France. In this light the head coach of the national football team, Alain Djeumfa, has called up 26 players for the fifth preparatory phase ahead of the competition. Among the players called to camp are three bi-nationals.
They are Sky Blue defender, Cameroonian-American, Estelle Johnson, who has been called to join the Indomitable Lionesses den for the first time. Estelle was born in the US to a Cameroonian father and US mother. Her call up is a new chapter in her career. Another US-born Lioness, Michaela Abam is also part of the 26 players called by Coach Alain Djeumfa.
The 21-yearold was part of the Lionesses team in the 2018 Women Africa Cup of Nations in Ghana but she did not play due to administrative reasons. The third is Mayi Kith Easther who plays for Montpelier, France.
On the list of players there are three goal keepers, eight defenders, seven midfielders and eight attackers. The 2019 World Cup will be the first competitive tournament for Alain Djeumfa as head coach of the Indo mitable Lionesses. Cameroon will play in Group E with Canada, Netherlands and New Zealand.
Coach Alain Djeumfa and the players will be working out winning strategies in order to put up a good performance in France. Training is expected to begin tomorrow Tuesday, May 7, 2019 at the CAF Excellence Centre in Mbankomo near Yaounde.
The players will train till May 14, 2019 before heading for Madrid, Spain, on May 15, 2019 for another training camp which will take place from May 15 to June 6, 2019. It is only after the training in Yaounde that the 23 players for the France expedition will be selected.
Same category