Industrial Technical Education : Gov't Launches Project To Draft Textbooks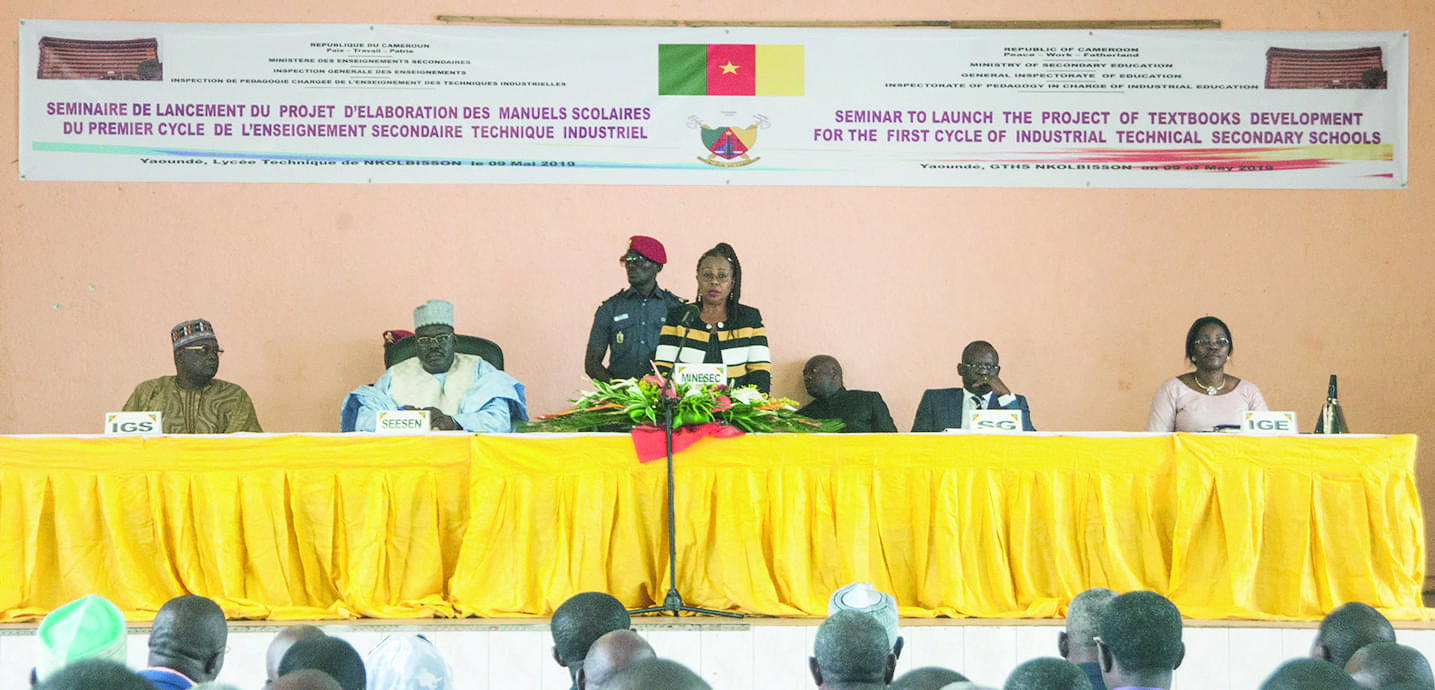 This was during a training seminar in Yaounde by the Minister of Secondary Education on May 9, 2019.
Secondary Education Minister, Nalova Lyonga Pauline Egbe, has launched the exercise of preparing textbooks for the first cycle of Industrial Technical Secondary Education in the country. During the training workshop to launch the project yesterday, May 9, 2019 in Yaounde, Nalova Lyonga said it was part of the continuation of the many initiatives undertaken at the Ministry of Secondary Education regarding the urgent restructuring facing the technical education sector in the country's.
Read also :
Maternal, Newborn, Child Health: Mortality Rates Curbed, Hospital Delivery Figures Raised
Same category