Morocco: Atlas Lions Searching For Glory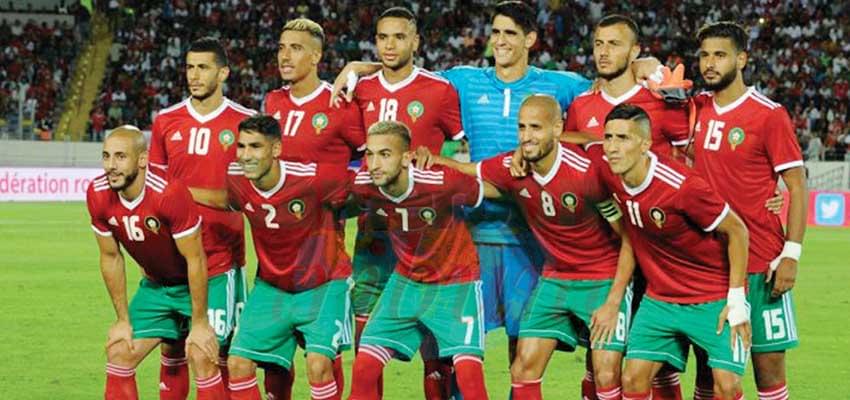 Their brilliant performance during the qualifying stage might be a great motivating factor
After several years of absence at the forefront of great African soccer rendez-vous, the Atlas Lions of Morocco are back. This time not only to participate but to write African soccer history in the present tense. With a brilliant qualification balance sheet that saw them emerging top in Group B with 11 points ahead of Cameroon thanks to their better goal difference, the Atlas Lions under the auspices of French trainer Herve Renard are poised to put an end to the 43year-barreness of the senior national football team.
Reasons why head coach Herve Renard has placed his confidence only on European-based players. Prominent amongst them are, Ajax Amsterdam star Hakim Ziyech who had a scintillating season with the Dutch giants after scoring 21 goals and 24 as sists in all competitions, and onloan Borussia Dortmund defender Achraf Hakimi who made the cut after recovering from injury. Though the Moroccans have had a series of set-backs in friendlies against Argentina and Gambia, they have continued to keep the dynamic spirit awake.
Their last friendly outing before they kickstart the tournament would be against no-nonsense Zambia on June 16, 2019 in Marrakech (Morocco). It should be noted that the 50 year-old Frenchman Herve Renard is the first coach in African football history to win AFCON with two different teams after achieving the feat with Zambia in 2012 and Ivory Coast in 2015. At the 32nd edition of the African Nations Cup tournament in Egypt, Morocco are drawn in Group C alongside Namibia, South Africa and group favourite Ivory Coast.
AFCON history: won in 1976

Same category