National Day of Mourning: Cameroonians Honour Fallen Soldiers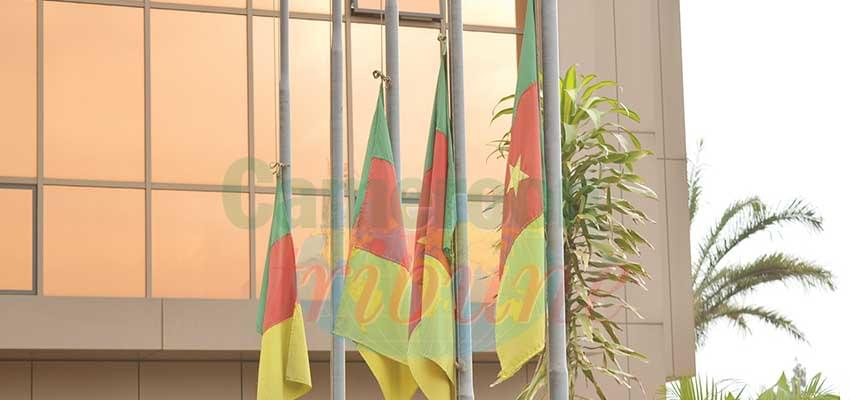 The entire country including diplomatic missions overseas will today June 21 observe a national day of mourning in respect to the fallen soldiers of the Darak attack.
Seventeen soldiers of the Cameroonian army on service in the Darak locality of the Logone and Chari Division in the Far North Region lost their lives in defence of the nation following confrontations with over 300 heavily armed Boko Haram terrorist fighters. The fallen soldiers were deployed to this area as part of Section No 1 of the Multinational Joint Task Force of the Lake Chad Basin Commission with the mission of combatting insecurity.
Following the fire exchange which led to the loss of the lives of the soldiers in the night of Sunday 9th breaking Monday 10th June 2019, the President of the Republic on June 17 decreed a national day of mourning to be observed nationwide and in Cameroon's diplomatic missions abroad in honour of their bravery towards protecting the Fatherland. The decree by President Paul Biya further adds that the national flag will be flown at half-mast throughout the national territory and in Cameroon's diplomatic and consular posts out of the country. Another decree signed same day by the Head of State prescribes that a medal of vaillance will be post-humously decorated in recognition of their sacrifices for protecting the territorial integrity of the nation.
Preceding to the decree of the Head of State, the Minister Delegate at the Presidency in charge of Defence, Joseph Beti Assomo had in an earlier release giving details of the unfortunate incident convoyed the condolence message of President Paul Biya to families of the fallen soldiers. The national day of mourning is intended for Cameroonians to render their respects for the 17 soldiers of the defence forces who sacrificed for the nation. Activities throughout the country will be carried out with citizens expected to give a thought and show appreciation to the departed compatriots who through their actions sacrificed themselves and prevented future casualties from happening in the country.
The Boko Haram terrorist sect has for some years been inflicting fear in the population of the Far North Region of country through their attacks. In collaboration with the government of Nigeria and other countries, Cameroonian authorities are working at combatting insecurity in the region.
Same category