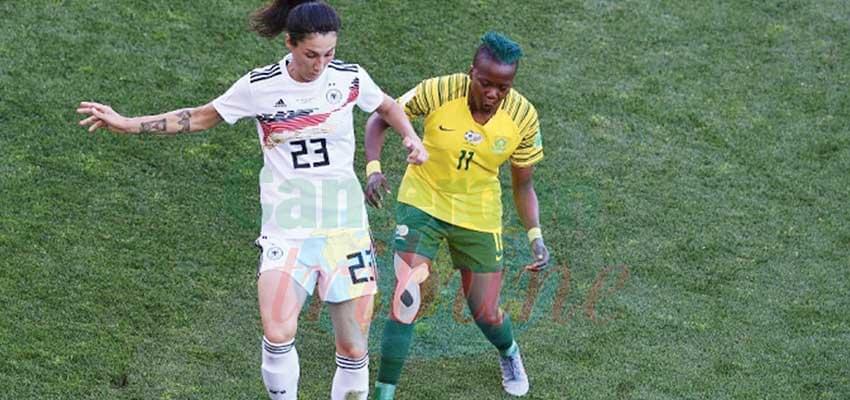 The encounter promises to produce a lot of fireworks as each team will be longing to be crowned champions.
Germany will clash with Sweden in the second quarterfinal match against Germany tomorrow June 29, 2019 at the Stade de la Route de Lorient in Rennes, France. The match promises to produce a lot of fireworks as each team will be longing to be crowned champions. Germany arrived in Reins on June 25, 2019 and are trained in Reins ahead of the crucial match against Sweden. The encounter will be the fifth World Cup clash for Germany and Sweden. Germany and Sweden have clashed four times in the Women's World Cup and is the competition's second-most frequent fixture, behind USA-Sweden which has been contested no fewer than six times.
Their most recent meeting in the competition was at the round of 16 four years ago in Canada. Germany are yet to win a World Cup title since they won in 2003 and 2007. They will be looking to keep their four-year unbeaten run against Sweden in the quarterfinal which be an all-European quarterfinal. Since the start of the competition Germany have only allowed six shots on target in four games and they are the only team that has yet to concede a goal.
Apart from their strong defence, Germany will also have a boost from the return of Olympique Lyon star, Dzsenifer Marozsan, from a broken toe suffered in the game against China on June 8, 2019. Sweden's strategy will be no surprise to anyone. Sweden will sit deep and rely on their very experienced squad to keep them in the game until a scoring chance come along. Sweden have six players with more than 100 international appearances led by captain
Caroline Seger with 197 caps. Kosovare Asllani is the player that Germany will be very aware of when it comes to Sweden's counter attack. Tomorrow's match will be Sweden's sixth Women's World Cup quarterfinal. In three of the previous five, Sweden has moved on to the last four. Germany have reached the quarter-finals at each of the eight Women's World Cup competitions. They are looking to progress to the semi-finals for the sixth time.
Same category