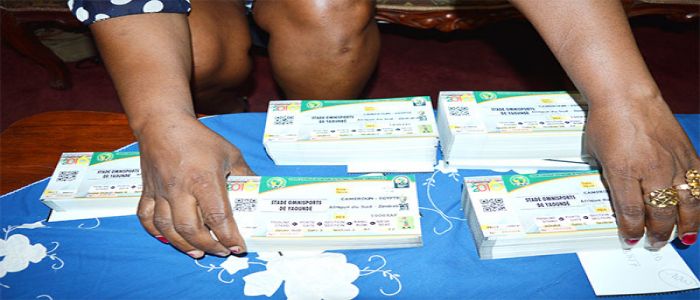 Barely hours to the official kick off many Cameroonians are still perplexed as to whether they will watch the match.
The 10th edition of the Africa Women Cup of Nations will officially open in Yaounde tomorrow. Barely hours to the kick off many Cameroonians know that they will watch the match only on television. The tickets for Saturday's opening ceremony are no longer available.
At the Ministry of Sports and Physical Education yesterday November 17, 2016, a crowd gathered in front of the sales point situated in one of the entrances into the ministry waiting anxiously to buy their tickets for the match. Even though they were told by the authorities that the tickets were finished, some still had hope for a solution to their problem. In all the sales points, the tickets have been sold and the offices closed.
Madeleine Fama, who is in charge of sales at Omnisports stadium, said the tickets got finished on yesterday. At the INJS sales point the tickets got finished on Wednesday November 15, 2016. The story is similar to that of the Warda sales point. The Director of High Performance Sports Development Department, Dr. Jules Mindjeme said the tickets for the opening ceremony were put on sale on November 8, 2016. The prices ranged from FCFA 1000 and FCFA 5000. He said 35,000 tickets were printed according to the norms of FIFA. He added that tickets for the second day of play will be sold as from Sunday November 20, 2016.
Same category