Fight Against Discrimination: Bilingualism Commission To Adopt Strategies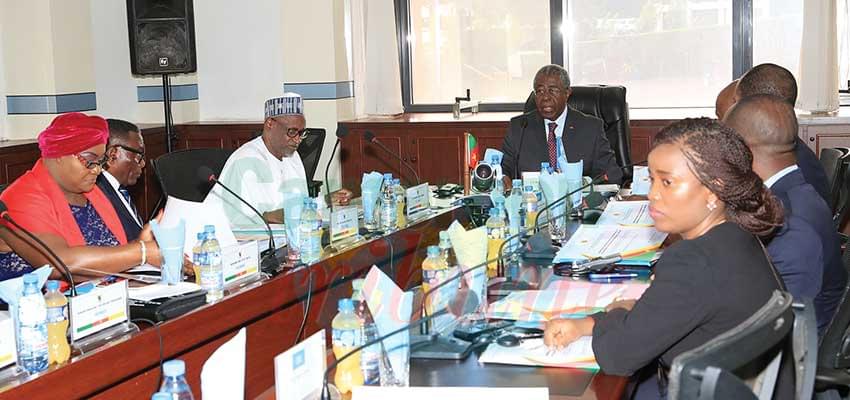 Members and the Secretary General of the National Commission for the Promotion of Bilingualism and Multiculturalism are being trained in a two-day workshop in Yaounde.
The National Commission for the Promotion of Bilingualism and Multiculturalism (NCPBM) is determined to effectively carry out one of its responsibilities which is to "receive petitions against discriminations arising from noncompliance with the constitutional provisions on bilingualism and multiculturalism and report thereon to the President of the Republic." This explains the holding of the twoday workshop that started in Yaounde on August 8, 2019 with the main objective to build the capacities of members of NCPBM and its Secretary General in the prevention and the fight against all forms of discrimination.
The President of the Commission, Peter Mafany Musonge while opening the workshop, said it "falls in line with one of the missions assigned the Commission which consists of receiving and processing petitions (within a reasonable timeframe) denouncing discrimination based on language or culture, so as to render account thereof to the President of the Republic." He said the workshop "will help the Commission to acquire the knowledge and skills required to identify the various forms of discrimination, internalise the legal instruments that will enable it help to gradually stamp out its manifestation in Cameroon, and be able to prevent its resurgence in future." The workshop is also intended to help the Commission better carry out the "Listen- to- the-people" mission planned for the weeks ahead, a key component of which will be devoted to the fight against hate speech. He said that the "situation is very serious."
Indeed, the workshop is co-organised by the NCPBM and the United Nations Centre for Human Rights and Democracy in Central Africa (UNCHRD-CA). The Resident Representative and acting Director of the UNCHRD-CA, Louis-Marie Bouaka said the Centre has the elimination of discrimination as one of its priorities within the framework of its technical assistance to member countries of the sub-region.
Same category