2019 U17 World Cup : Cadet Lions In Brazil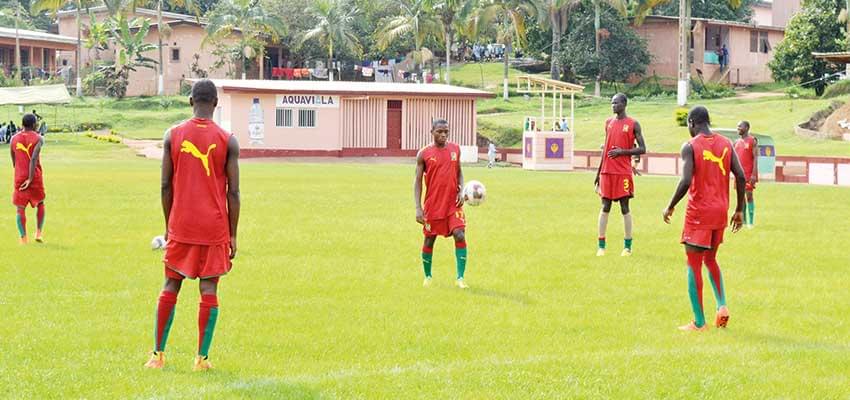 The team left the country early yesterday, October 1, 2019 for Brasilia.
The national U17 football team is in Brazil where they will participate in the upcoming 18th edition of the FIFA U17 World Cup that kicks off on October 28, 2019. The team left the country early yesterday, October 1, 2019 via the Yaounde Nsimalen Airport for Brazil. The players are based in Brasilia for acclimatization before the competition.
Prior to their departure, the team and the technical staff were handed the national flag in a farewell ceremony that took place at the Ministry of Sports and Physical Education on Monday September 30, 2019. The Minister of Sports and Physical Education, Narcisse Mouelle Kombi, called on the players to show proof of patriotism and fighting spirit in Brazil. While in Brasilia, the team will play friendly matches with local teams in Brazil and also other national teams that will be taking part in the tournament.
In order to ensure an honourable performance at the World Cup, the U17 Lions had a one-month intensive training at the CAF Excellence Centre in Mbankomo near Yaounde. During their training the team played several friendly matches with teams in the country. The Cadet Lions also participated in the UEFA Assist Tournament in Istanbul, Turkey, for teams taking part in the World Cup. Cameroon registered three defeats in three matches. A total of 21 players made up the squad that left the country for Brazil yesterday. Out of that number, 17 participated in the eight-nation preparatory tournament. Six other players based in Europe like Etienne Eto'o (Mallorca), Barel Fotso (AS Roma) and Enzo Tchato (Montpellier) will join the team as from Monday, October 7, 2019. Sources close to the team say the players are upbeat and ready for the competition. The Head coach, Thomas Libiih said the objective is to get a good team for Cameroon and if the team is given the best conditions to prepare, they will give their best.
The Cadet Lions are grouped in Group E with Tajiskitan, Spain and Argentina. Cameroon will play their first World Cup game on October 29, 2019 against Tajikistan. Their second game will be against Argentina on November 1, 2019 and Spain on November 3, 2019. It will be the second appearance of Cameroon at the World Cup. In the first participation in 2003, Cameroon was eliminated at the group stage. Cameroon is one of four African representatives in the World Cup.

Same category