Improving health of women and infants : Gynecologists to meet in Douala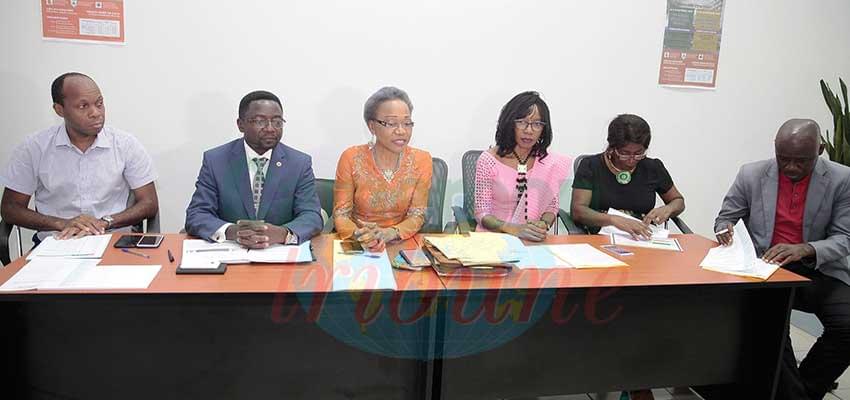 They will meet in a joint congress from the 6-11 October to upgrade skills on in-vitro fertilization.
Medical doctors specialized in women's and children health as well as gynecologists will be having a one week congress in Douala from the 6-11 of October 2019. The one week medical confab organized by the Inter-African Group of Study, Research and Application on Fertility known by its French acronym as GIERAF, Society of Gynecologists and Obstetricians of Cameroon- SOGOC, and the Franco-Cameroonian Association for the Health of the Mother and the Child known as AFCASAME will bring to gather specialists from different parts of the world. The joint conference will feature the 7th congress of GIERAF and the 4th congress of AFCASAME.
While in a press conference in Douala on September 30, 2019, the president of the organizing committee Dr. Gwet Bell Ernestine explained that the one week event will feature workshops that will enable medical doctors upgrade their skills in their different field of specialization. She said they have been some improvement in in-vitro fertilization and it was high time gynecologists in Cameroon get first hand information so as to improve on women and infant health. Dr Gwet Bell Ernestine further disclosed that there are new techniques of doing things such as through the vagina and through the stomach without actually opening up the abdomen to remove the baby.
On his part, the vice-president of SOGOC Dr Jacques Tsingaing explained that congresses of this nature are a veritable platform for medical practitioners to improve on their knowledge so as to better serve patience. He said some of the workshops will include one on echography, surgical techniques, and many more. He added that specialists from France will share their experiences with their counterparts in Cameroon.
Coming at a time when maternal and neonatal mortality rate is still high in Cameroon, Dr Jacques Tsingaing said they are out to upgrade their skills so as to help reduce the rate at which women and children die during delivery. He disclosed that, statistics indicate that maternal and infant mortality rate stands at 782 out of 100.000 deliveries. He said the figures are alarming and something needs to be done to arrest the situation. He called on medical doctors in Cameroon to massively attend the congress to run from the 6- 11 in Douala.

Same category