Major National Dialogue : SDF Appreciates Organisation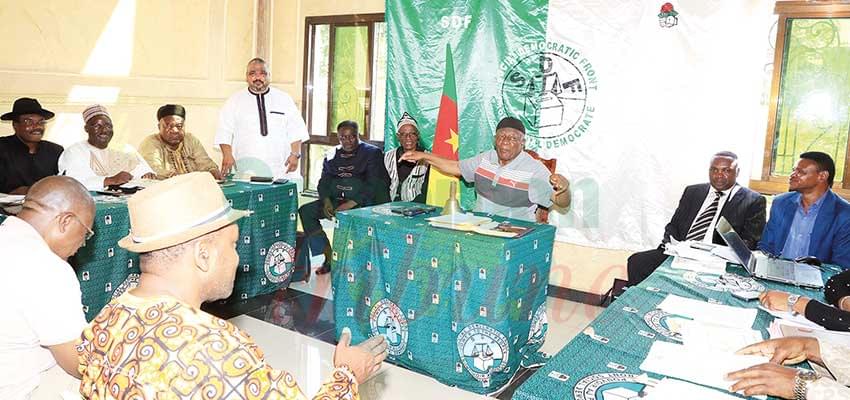 This is contained in a press statement signed by the National Chairman of the party on October 6, 2019, two days after the major national dialogue ended.
The Social Democratic Front (SDF) party has expressed appreciation for the organisation of the just-ended major national dialogue held within the framework of finding lasting solutions to the ongoing sociopolitical tension in the North West and South West Regions of the country. The party equally highlights some areas of particular interest with regards to the recommendations of the dialogue which held in Yaounde from September 30 to October 4, 2019. "The SDF appreciates the fact that our call for dialogue to resolve the ongoing crisis in the North West and South West Regions has finally taken off with the holding of the Major National Dialogue," appreciates John Fru Ndi in his press statement.
While taking note of the different resolutions adopted in the eight committees, the party states in the statement that attention is being paid on the attribution of a special status to the two Anglophone regions of Cameroon. "We pay special attention to one of the resolutions of the Commission on Decentralisation and Local Development granting a special status to the North West and South West Regions in application of the provisions of Section 62(2) of the 1996 Constitution of Cameroon, on account of their historical and cultural heritage. The implication of this grant of a special status to the regions is that these regions shall have to enjoy autonomy characterised by c...
Same category