Quest for Accountability : PNDP Supports Councils InDrawing Up Management Accounts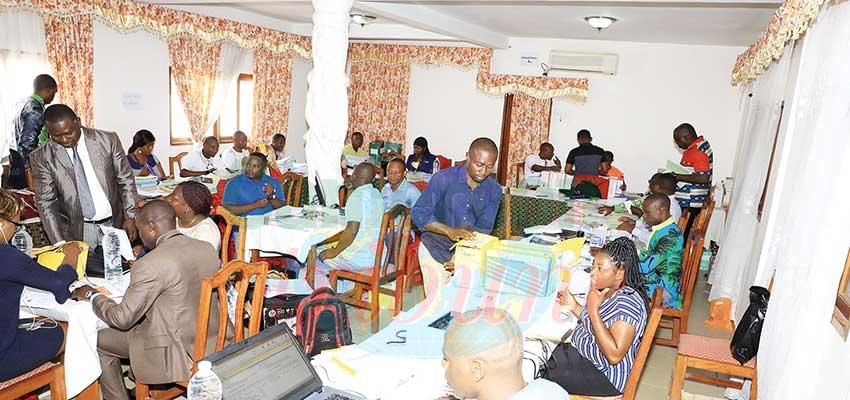 The push will help to increase the number of councils to deposit their management accounts at the Audit Bench of the Supreme Court before the end of 2019 to 150, up from 41.
Some 150 councils across the country have received coaching in drawing up of their 2018 management accounts thanks to the technical support of the National Community Driven Development Programme (PNDP). The exercise which took place in some major towns, October 16-19, 2019, is expected to boost the number of decentralised territorial collectivities which submit their management accounts to the Audit Bench of the Supreme Court as specified by law, according to Marie Madeleine Nga, National Coordinator of PNDP.
Statistics from the Audit Bench of the Supreme Court indicates that the judicial body has been receiving a low number of management accounts of decentralized territorial collectivities.A 2016 report of the Bench shows that only 10.96 per cent of some 174 local and city councils complied with the regulation. It is against this backdrop that the Ministry of Finance and the Ministry of Decentralisation and Local Development, with technical support from PNDP, took the engagement to significantly raise this ratio. The move is to guarantee the respect of legal regulations and rules governing good behavior for accountability and the terms of accountability.
The National Coordinator of PNDP, said they had deployed an accounting software known as SIM_bafor budget and fiscal transparency, alongside support staff, to councils in the country. "But most of these people running public accounts in decentralized territorial collectivities still lacked a mastery of the software in producing their accounting records. Some municipal treasurers have also been scared especially when they hear that their colleagues who had submitted have been called for questioning by the Bench," she said. Nga noted that their intention is to dissuade the public accountants from fear and get them to master the preparation of management accounts.
In Edea and Ebolowa, as well as other towns where coaching sessions took place, the public accountants where schooled on how to draw up general statements of management accounts, cleaning up account registers, verifying and classifying supporting documents of income and expenditure, amongst others. They also performed practical exercises which saw them preparing their 2018 management accounts. "We hope that by the end of the year, at least 50 per cent of councils would have deposited their management accounts at the Audit Bench of the Supreme Court," the National Coordinator of PNDP noted. He said the coaching will cover all councils progressively.
The modernisation of the budget chain and the quality of accounting, accountability, financial governance and the performance of decentralized territorial collectivities is expected to go a long way to ameliorate local governance and accelerate procedure for decentralization.

Same category