Funding, Cyclists Competitiveness Still Wanting!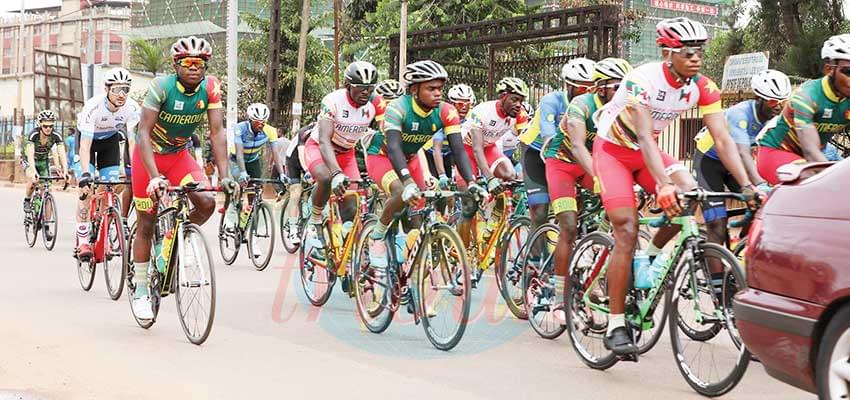 It is difficult to tell, prior to a competition, who cyclists are in Cameroon owing to the absence of local championship and even existing clubs find it tough keeping their athletes in top form.
Another international cycling race has come and gone leaving Cameroon and her cyclists biting their fingers over insistent poor showing. Unlike in the previous competitions where the national athletes came close to lifting the coveted trophy, Cameroonian athletes did not win a lap this time around. None of them even featured among the first three throughout the four laps that characterised the 19th edition of the Chantal Biya International Cycling Tour.
As the sports public ponder over what went wrong, it goes without saying that cycling, like any other sport, is highly competitive. Failing to prepare or not having the required preparation worthy of an international competition of that nature, is setting a base for failure.
Even the race course which they apparently mastered well wasn't enough to guarantee success for the local cyclists as foreigners only discovered the path during the race but could still rode past Cameroonians who were vying for glory. This left the nationals therefore to continue basking in the trophy drought that has hit the local cyclists for some time now.
There seems to be no local cycling championship where cyclists could sharpen their skills that can qualify them for international competitions. It is difficult, if not impossible, to compete only with yourself and expect to do better with tried and tested cyclists. Unlike the SNH Velo club whose cyclists may boasts of a stable source of livelihood, others are struggling to make ends meet while at the same time battling to live up to expectation with the sport. Logically, no exciting results can be expected under such conditions, talk less of attaining glory in the midst of competitive athletes from elsewhere!
Coupled even with the absence of a local championship is the lack; or better still insufficient funding, to regularly place Cameroonian cyclists for international competitions out of the country. Difficult therefore to expect a miracle when a cycling competition is organised here.
Instead of almost always looking up to government to fund cycling activities in the country, the federation in question could have been scouting for sponsors. Once the sport is made competitive and visible, sponsors would irresistibly line up with their products to market to interested viewers within and without the national triangle. There is just no way a federation can wholly depend on government for survival and at the same time have what it takes to bolster the proper functioning of teams to produce sublime results to fetch glory for the land.
Reasonably, stakeholders of cycling in the country are supposed to have a stocktaking session to see how the race fared, what went wrong and what could be done to right noticeable wrongs in future competitions. Beyond the contentment; may be, that the international cycling union, has given a pass mark on the organisation, the federation needs to understand that what gives Cameroonians joy is not necessarily how the competition begins and ends but more importantly who won. No want doubts the fact that those compatriots who forfeited their bread-wining activities to line the race course from Bertoua, Abong-mbang, Meyomessala, Sangmelima through Yaounde loved to see a national don the coveted yellow jersey at term. Failing to emerge overall best, a lap win would have at least soothed their hearts.
Clearing the inhibiting factors to the competitiveness of cyclists should thus be imperative!

Same category