Passé colonial allemand en Afrique : Flash-back artistique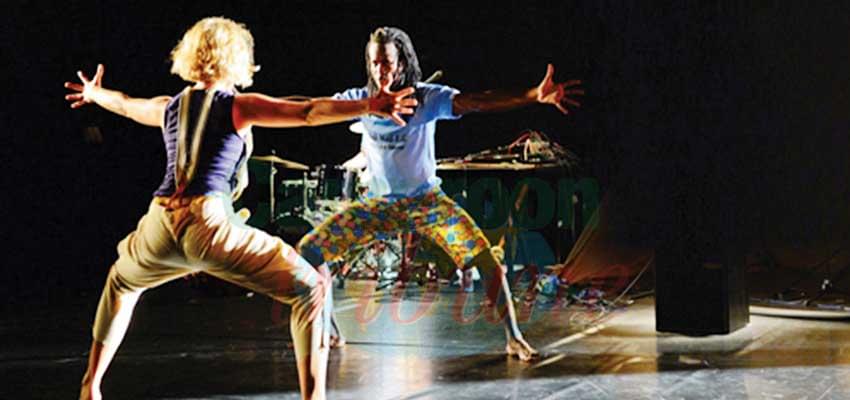 nUne semaine culturelle organisée par l'Institut Goethe du 9 au 16 novembre prochain à Yaoundé, connaîtra la participation d'une centaine d'artistes africains et allemands.
Une semaine d'immersion dans la période d'occupation allemande en Afrique. Plus de 100 artistes et acteurs culturels issus de sept pays africains et de l'Allemagne pour présenter leurs perceptions du passé colonial allemand. Du 9 au 16 novembre prochain, la capitale camerounaise vibrera aux sons d'une semaine culturelle dénommée « The Burden of Memory : Considering German colonial history in Africa », rencontre axée sur les productions de pays africains ayant été colonisés par l'Allemagne : Burundi, Cameroun, Namibie, Rwanda, Tanzanie et Togo. Une première expérience pour l'Institut Goethe, initiateur de ce projet multidisciplinaire en collaboration avec le ministère des Arts et de la Culture qui laissera le champ libre aux artistes de diverses disciplines (théâtre, musique, arts visuels, littérature, slam, film et performance). A cette occasion, il sera également question de réfléchir sur les différentes perspectives artistiques et culturelles de l'impact du colonialisme allemand en Afrique.
Tout un programme riche en activités a été concocté au cours de cette semaine, par les soins des commissaires d'expositions internationales: Nontobeko Ntombela d'Afrique du Sud, Rose Jepkorir Kiptum du Kenya et Princesse Marilyn Douala Manga Bell du Cameroun. Pour ce qui est du théâtre et de la performance, la scène accueillera entre autres la procession des Mournin Citizens de Namibie. Des artistes de renommée internationale comme Blick Bassy, des poètes et slameurs donneront de leurs voix et de leurs mots. Des projections cinématographiques comme « Le malentendu colonial » de Jean-Marie Teno ne manqueront pas ainsi que des oeuvres littéraires de divers auteurs. Le coeur de cette semaine culturelle sera « la Villa », un espace aménagé pour la circonstance. Avec pour but de permettre au public de profiter d'une bibliothèque éphémère, de rencontrer les artistes et d'assister aux débats et aux présentations de livres.
Same category