Etats-majors : Coalitions Begin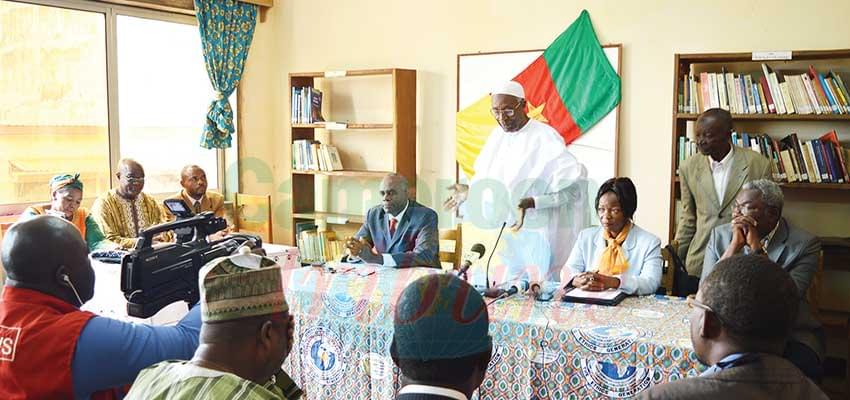 CDU and PCRN have reached a deal with the objective is getting a broader base of electors.
A coalition has been reached between the Cameroon Democratic Union (CDU) of Adamou Dam Njoya and the Cameroon National Reconciliation Party (PCRN) of Cabral Libii ahead of the Legislative and Municipal elections convened for February 9, 2020. The first Vice President of CDU, Sam Mbaka confirmed the coalition, stating that for Wouri I in the Littoral Region, modalities had already been finalised. He stated possibilities of broadening the coalition ties with PCRN should the terms and areas of coalition be favorable to both parties. The politician noted that his party is open to further coalitions with other political parties and is currently discussing coalition modalities with others.
Read also :
Power Supply : Turkish Company Proposes Low-cost Electricity
In relation to preparation for the elections, Sam Mbaka said they are busy compiling their documents for investiture as they intend to meet the November 25 deadline for the deposit of candidacy files at Elections Cameroon following the convening of the Electoral College as stated by the Electoral Code in its Sections 164 and 181. According to him, once they are done compiling and depositing their documents, the will embark on field visits, "although some of our party officials have always and are already on the field," he stated.
Read also :
Développement local : près de 28 milliards de F pour Bertoua
A visit by Cameroon Tribune to CDU's office in Yaounde was met with party officials brainstorming on strategic mechanisms to be adopted to better woo the electorate and preparing campaign gadgets. Party officials said similar meetings are constantly held across the different offices nationwide to ensure a maximum participation in the twin elections.
Read also :
Exécutifs régionaux : le temps du travail
CDU, it should be noted, actively participates in legislative and municipal elections having however boycotted the March 1992 parliamentary elections on grounds that government failed to meet its demand of establishing an independent electoral commission to oversee the elections. In all elections participated, they have always won seats in the parliamentary election in the Noun Division of the West Region. The party equally boasts of some municipal councillors in the Littoral and West Regions.
Read also :
Adamaoua : les choses sérieuses commencent
Same category