Arbitrage : Alioum Sidi dans l'élite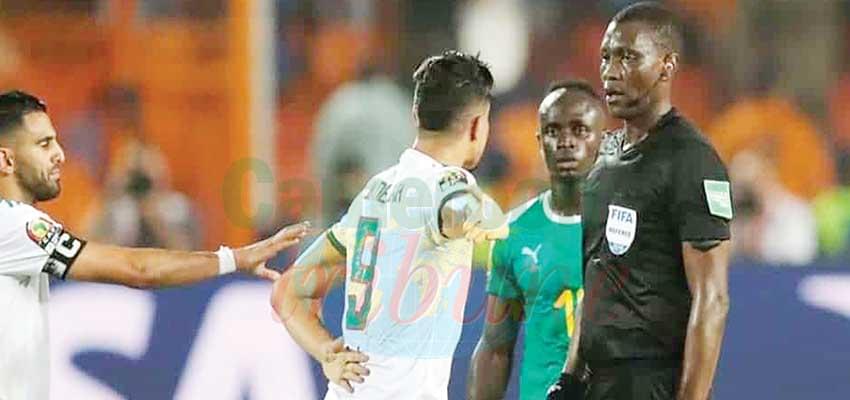 Le Camerounais est 17e du classement mondial des meilleurs hommes en noir en 2019.
Année 2019 exceptionnelle pour Alioum Sidi. L'arbitre camerounais est en effet classé au 17e rang mondial des meilleurs arbitres pour l'année en cours selon l'International Federation of Football History and Statistics (IFFHS). Alioum Sidi est le premier Africain, devant le Gambien Bakary Papa Gassama, 21e. Une juste récompense pour celui qui est considéré actuellement comme l'un des meilleurs sifflets du continent.
Le Camerounais a notamment arbitré, cette saison, les matchs d'ouverture et de clôture de la CAN 2019 en Egypte. Ainsi que plusieurs matchs de Ligue africaine des champions comme le 1/16e de finale à rejouer entre le Zamaleck et Génération foot. Sans oublier le championnat national de football Elite One. Au palmarès de l'arbitre de 37 ans, on peut également citer la CAN U17 2011 et la coupe du monde la catégorie la même année, les CAN 2012, 2013, 2015, 2017 et 2019, une coupe du monde des clubs ainsi qu'une finale de la coupe de la Confédération CAF. Entre autres.
A noter que le classement IFFHS a consacré le Slovène Damir Skomina, aux commandes notamment de la finale de la Ligue européenne des champions entre Liverpool et Tottenham, comme meilleur arbitre de l'année chez les hommes. La Française Stéphanie Frappart, qui a arbitré la finale de la coupe du monde de football féminin 2019, a été désignée chez les femmes.

Same category