Basketball Africa League : Côte d'Ivoire Keeps Qualification Dream Alive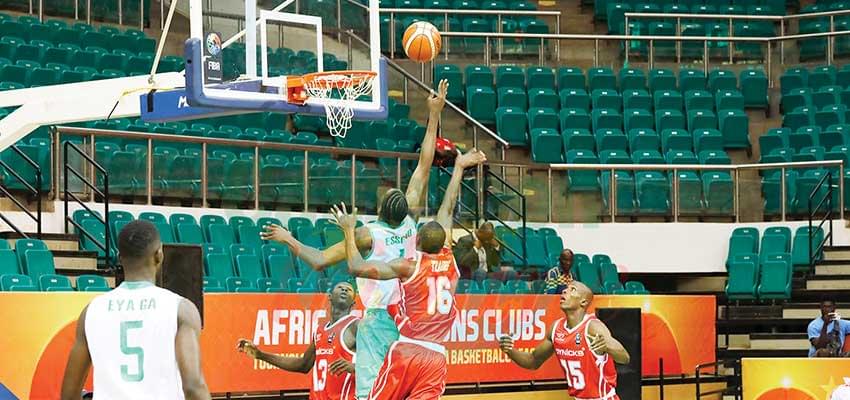 They beat Manga Basketball of Gabon 80-67 in their second game yesterday November 17, 2019.
Abidjan Basketball Club of Côte d'Ivoire (ABC) have kept their dream of moving to the semi-final of the ongoing Basketball Africa League for the Western Division at the Yaounde Multipurpose Sports Complex. They beat Manga Basketball of Gabon 80-67 in their second game yesterday November 17, 2019. It was an opportunity for basketball lovers to discover new techniques in the sport.
A total of four matches were on programme. In the first match, ABC of Côte d'Ivoire beat Manga Basketball Club of Gabon 80-67 in an exciting encounter. Manga Basketball Club began the game on a good footing with top shooters like Cameroonian-born Brice Eyaga Bidias scoring the first five points for his team. The lead was however short lived as ABC of Côte d'Ivoire put up a strong fight and took control of the game leading the first quarter hour 23-14. The Ivoirian domination continued in the second quarter as team captain Stephane Konate opened the opened scores with a throw of three baskets. ABC was able to keep up with the performance thanks to shooters like Desiré Arsène Kone, Jordan Reed and Amboudou Karaboue, among others. The team from Côte d'Ivoire benefited from a porous defence wall of Manga Basketball and won second set (38-28) and 60-47 in the third quarter. Team captain of Manga Basketball, Isen Gaik Obolo Ayaya and his mates put up frantic efforts to catch with the ABC in the fourth quarter but failed. At the end of the encounter Stephane Konate finished as the best scorer with 19 points.
The coach of ABC, Bamory Christian Coulibaly said they worked in the attack and the defence because it was a match they needed to win by all means. The coach of Manga Basketball, J Masoundji said the players did not work according to plan but will try to catch up in the next game. The Armed Forces and Police team FAP basketball Club of Yaounde lost to Al Naser of Lybia 92-95 in their first game.
It was a thrilling encounter.
Same category