The Post Newspaper : Wache Journeys To The Great Beyond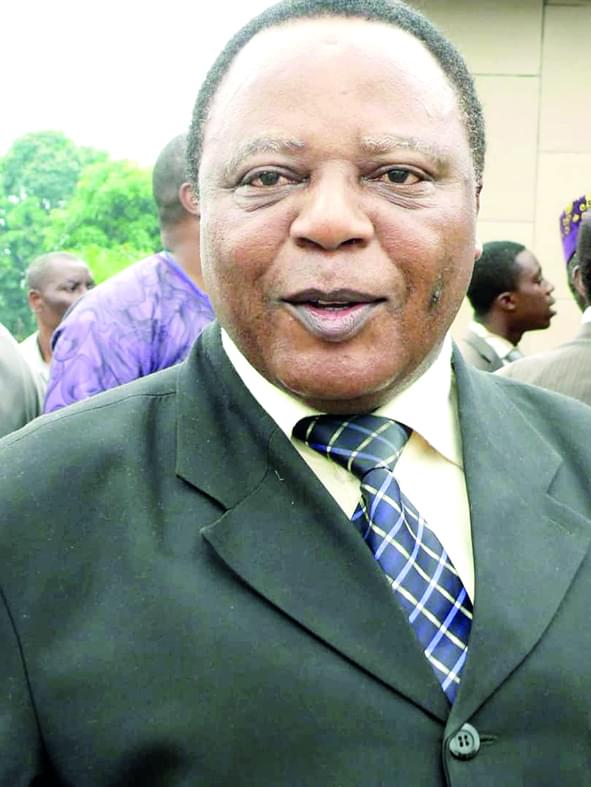 His mortal remains has been preserved in the Buea Regional Hospital Mortuary pending funeral arrangement.
The Post Newspaper, headquartered in Buea, is grieving. Its Publisher, Francis Kongnuy Wache is no more. He died on Friday December 20, 2019 at the Buea Regional Hospital about 3 pm after suffering a very brief sickness. Bouddih Adams, Managing Editor of The Post Newspaper explained that Pa Wache complained of stomach ache in the morning of that Friday while chairing The Post Newspaper Editorial meeting. He would later on retire to his house but suddenly rushed to Mount Mary Hospital Buea where an echography was conducted on him. He was then referred to the Buea Regional Hospital where he died about 3 pm pending surgery. Mary Wache, wife of the deceased, explained that the passing away of her husband whose home in Buea is considered as "Noni Embassy" is a big loss to the Noni community. That they will all miss him. Bouddih Adams recalled that his late boss was fun to be with, "We will always have heated exchanges on the use of a word, the use of a phrase, whether a story is balance, can it invite litigation? Is it the right of the public to know? etc. We will argue, disagreed to agree. When he sees that the spirits are down, he will wipe them up. His demise is a devastating blow to me," he lamented. CRTV's Snowsel Ano-Ebie while indicating of how Pa Wache inspired them in journalism stated that it is time they demonstrate that his pains have not gone in vain. Francis Kongnuy Wache died as the sitting Mayor of Nkor Council in Bui Division. He was heading the SDF Municipal list for February 9, 2020 Twin Elections. Together with other staff, he founded The Post Newspaper on July 11, 1997. He had served as a lecturer at the Local Government Training Centre (CEFAM) Buea prior to becoming Mayor in 2013. Pa Wache was born on December 31, 1955. He leaves behind a wife and four children.
Same category